Charity and Financial Assistance Policy – Screening for Life and CHAP
Value Statement
Beebe Healthcare is a not-for-profit, community-based healthcare facility. It is hospital policy that no one will be denied medically necessary hospital services based upon the patient's ability to pay for those services. A public notice of the availability of financial assistance will be visible within the hospital. Beebe will comply with all federal, state, and contractual laws, regulations, and requirements.
Objective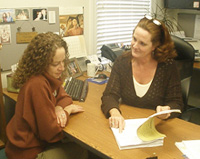 The patient or guarantor has the ultimate financial responsibility for care received from Beebe Healthcare. Beebe will cooperate and assist all patients in the fulfillment of their financial responsibility. This cooperation includes assistance with enrollment in public or private insurance programs, charity-based programs, financial assistance programs, or other third-party payment programs. Patients have the responsibility to provide timely and accurate information when seeking consideration under the Beebe Healthcare Charity and Financial Assistance Policy.
Definitions
Uninsured Payment Policy: Uninsured patients, or patients who designate themselves as self-pay at time of registration and do not qualify under the Charity Policy or Financial Assistance Policy, will be offered a discount of 10% of billed charges if the claim is paid within 30 days from the date of first billing statement.
Charity Policy: Uninsured or underinsured patients with family income up to 200% of the current Federal Poverty Level are eligible for participation in the hospital's charity program. Patient balances will be deemed to be hospital charity. A patient may be deemed to be ineligible under the Charity Policy if, in the judgment of Beebe Healthcare, the patient is eligible for Medicaid or other third-party reimbursement programs and refuses to apply for those benefits. Approval of the Beebe program will remain in effect for a period of one year.
Individual eligibility will be determined by proof of income and additional required documents as determined through:
Pay stubs or required income documents
Tax return from two most recent years (mandatory requirement)
Investment Statements
Bank Statements from two most recent months
Written statements from employer attesting to income
Proof of residency as verified by Delaware driver's license and resident utility bills
Area of residency in Beebe's primary service area eligible for charity policy are:
   ZIP Code                                  Community Name
    19930                                             Bethany Beach
    19939                                                Dagsboro
    19941                                                 Ellendale
    19944                                              Fenwick Island
    19945                                                 Frankford
    19947                                                Georgetown
    19951                                                  Harbeson
    19958                                                   Lewes
    19960                                                   Lincoln
    19966                                            Millsboro/Long Neck
    19967                                                   Millville
    19968                                                    Milton
    19969                                                    Nassau
    19970                                          Ocean View/Clarksville
    19971                                     Rehoboth Beach/Dewey Beach
    19975                                                  Selbyville
Residency requirements may be waived in the event of medical emergencies and approved oncology services.
Enrollees approved in the CHAP, or Delaware Medicaid Programs are granted coverage under the Beebe Charity Care Policy for any patient balances upon completion of required application.
Financial Assistance Policy: Financial aid in the form of a debt payment plan will be offered to eligible patients whose family income exceeds 200% of the Federal Poverty Level. The hospital will work with the patient to develop an affordable, interest-free payment schedule. A charity discount of 50% of billed charges will be granted to uninsured persons with family incomes between 200% and 300% of Federal Poverty Level who complete the application for financial assistance and participate in a payment plan. A charity discount of 40% of billed charges will be granted to uninsured or persons with family income between 300% and 400% of Federal Poverty Level who participate in a payment plan.
Beebe Healthcare will not require debt payment that forces a family, either insured or uninsured, into "medical indigency" as defined by Beebe's calculation of "medical indigency" based upon income and assets.
Policy
Notice of Financial Assistance Beebe's mission is to provide quality care to all who need it, 24 hours a day, seven days a week, 365 days a year. It is hospital policy that no one will be denied medically necessary hospital services based upon the patient's ability to pay for those services.
If you do not have health insurance, or worry that you may not be able to pay for part or all of your hospital care, Beebe provides financial assistance to patients residing within Beebe's primary service area based upon income and financial need. In addition, we may be able to help you to receive free government-sponsored health insurance, or work with you to arrange a manageable payment plan.
Federal and state law requires all hospitals to seek payment for care provided. This means we could ultimately turn unpaid bills over to a collection agency, which could affect your credit status. Therefore, it is important that you let us know if you may have a problem paying your bill, or if you have any questions or concerns about paying your bill.
The Beebe Healthcare Financial Assistance program will remain in effect for a period of one year from your approval date. If you are currently active under the CHAP or Delaware Medicaid Program you may remain active under Beebe's program until your CHAP or Medicaid Program expires or until eligibility changes.
For more information, please contact a financial assistance counselor at the hospital's Cashier Office, or ask to speak with a CHAP counselor. Screening for Life and CHAP is the Community Health Access Program for uninsured Delaware residents who meet specific financial requirements. The programs are administered by the Delaware Health Care Commission. All information you provide to Beebe is considered confidential.
If you meet the requirements of the program and prefer to apply on-line, please complete the Financial Assistance Application available for download below.
This application is available in both English and Spanish, and will forward to our email address FinApps@beebehealthcare.org upon completion. For more information, call Community Healthcare Access Program (CHAP) at (302) 645-3167 (English and Spanish).
Click here to download the Financial Assistance Application in English (Requires Adobe Reader)
Haga clic aquí para descargar la solicitud de asistencia financiera en Español (Requiere Adobe Reader)
Beebe Financial Assistance Application REVISED Sep 13 (2)__.pdf
Beebe Financial Assistance Application REVISED Sep 13 (2)__SPA_.pdf