Recently, Beebe Healthcare has been in the news for events that happened in our Emergency Department and involved the tragic deaths of two people. While everyone in our health system grieves with their families and we feel a significant loss over what has happened, our team members are more committed than ever to do all that we can to provide a safe environment where we can help our neighbors and friends return to optimal health.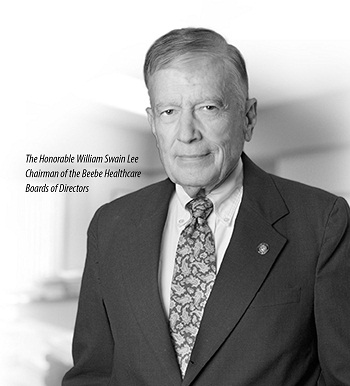 As the region's leading medical provider, we feel a great sense of accountability for the well-being of each person we serve. Each year, over 50,000 people seek care at our emergency room; we perform nearly 12,000 inpatient and outpatient surgeries; and more than 9,000 people are admitted for overnight stays at our hospital. It takes focus and dedication to take care of each one of these individuals, most of whom are very sick. And when an unexpected tragedy occurs, we take it seriously, study it, and learn from it so we can continually improve. That's the learning organization we strive to be, one that continues to improve and pursues excellence.
Our care has been recognized by others, including Healthgrades which has ranked Beebe in the top 5% in the nation for three years in a row for quality care.
Our sense of accountability for the health of our region even extends beyond the hospital where we care for the sick. Our vision is for Sussex County to be one of the healthiest counties in the nation, and we'll make that possible by helping people stay healthy, avoiding chronic diseases and late diagnoses that can change the course of their lives.
The events that have occurred have shaken all of us. However, your confidence in our entire team should remain high. We've improved immensely over the years, and we continue to do so every day. We know we're accountable to you for safe health care, and we are unwavering in our commitment to provide it.
Thank you for your continued support and trust.
Beebe welcomes your questions or comments.
Please send us a message.