Welcome to the Fall 2017 Beacon Quick Hits! We hope you enjoy the magazine. If you have comments or suggestions, please email [email protected].
The Fall 2017 issue also features the Beebe Medical Foundation Gratitude Report. View the Report here.
Read the Beacon Online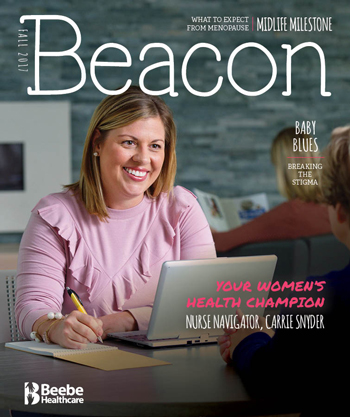 Who's Your Health Hero?
Carrie Snyder, Nurse Navigator with Beebe Healthcare, talks about championing your own health. In this extended Q + A from the Fall 2017 Beacon, learn why Women's Health is important to Nurse Navigator Carrie Snyder, and how she tackles her own health concerns every day. READ MORE HERE.
Find Us Online!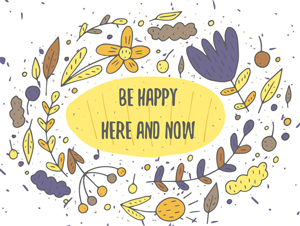 Who is your health hero? Let us know on our Facebook page! Look for the image above and share your story in the comments.

Recommended Reading
Talk to Carrie
Questions about your health, screenings you may need, or looking for a local doctor? Carrie Snyder, Women's Health Nurse Navigator can help! Find out more about Carrie here!
Ornish Lifestyle Medicine at Beebe Healthcare
The love and support element is one of four elements of the Ornish Lifestyle Medicine program offered through Beebe Healthcare. The Ornish program is an evidence-based program to reverse heart disease and includes four elements: exercise, nutrition, stress management, and group support. To learn more or to sign up, call (302) 645-3514.
Busting the Myths About Nurse Practitioners