The Marvel of Mindful Eating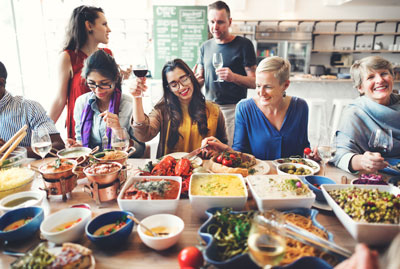 Starting when we are children, we learn that food tastes good. We start to explore different tastes and textures, soon learning there are foods we prefer. However, as we get older, we become more and more busy. This busyness in our lives can mean a rushed 10-minute lunch at our desk or on the road in our car. It certainly does not give us time to explore our food.
Mindful eating is rooted in teachings from Buddhist monks, which encourage you to slow down and consciously take part in the eating experience. The benefits include a more tasteful, conscious experience, better mind-digestive system coordination and a more satisfying satiety. Eat food that takes work. It will help you get involved with your dining experience while nurturing healthy habit of knowing what you are eating. Here are four easy ways to get started:
Slow down. Follow hunger cues. This is much easier to deter-mine when you take a second to first ask yourself, "Am I hungry?"
Welcome the silence. Atmosphere is a huge factor when eating. Start by removing distractions and electronic devices. Avoid overindulging in unhealthy foods, which often happens while our attention is elsewhere.
Enjoy the flavor. Now that it's quiet and there are no distractions, you can realign your attention to the aromas and textures of your food. Yum!
Learn about food. Take time to find out what is in-season in your community. Try visiting your local farmers market for a great look at what foods are available this time of year.
By practicing mindful eating, you may be surprised to see a shift towards healthier cravings and portion sizes—giving your body the balance and quality it deserves. When you are mindful, you slow down and enjoy your food. You are also less likely to overeat because your body has time to realize you are full.
EAT WELL, FEEL WELL
Are you sick of tight pants and unbearable physical activities?
As we age, it can become more difficult to lose those extra pounds. We may have an injury or condition that prevents us from exercising as we once had. There are ways to continue to improve your health even as we age. Here are five easy tips for a healthier you:
Identify choices. Reflect and modify as necessary. This may mean cutting out fast food or eliminating dessert to get started.
Replace carbs with more vegetables. Eliminate carbohydrates since these turn into sugar and store fat in your body. Look at food labels and be-ware: carbs are in more than you think!
Discipline. Discipline. Discipline. Find a workout buddy and visit your local farmers market for fresh produce.
Remember: One size does not fit all. This means what you eat, your portions, and workout routines may be different than your neighbors, and that's OK. Embrace what works for your body.
Stay informed. Awareness is key. Visit your primary care physician for great resources and continue learning about health online at www.beebehealthcare.org/be-there.
When we adopt a mindful approach to living, we are better able to enjoy our food and our movement more. Notice your body's cues – the tips your body gives you when you are full or when you are in need of a break at work – and listen to your mind and your heart.
February is American Heart Month and Beebe Healthcare has heart health tips from our physicians on our blog to help you live a healthier life: https://www.beebehealthcare.org/blog-posts/heart-health. Beebe also offers a free heart health survey to help you better understand your risk for heart disease: https://www.beebehealthcare.org/hearthealthprofiler.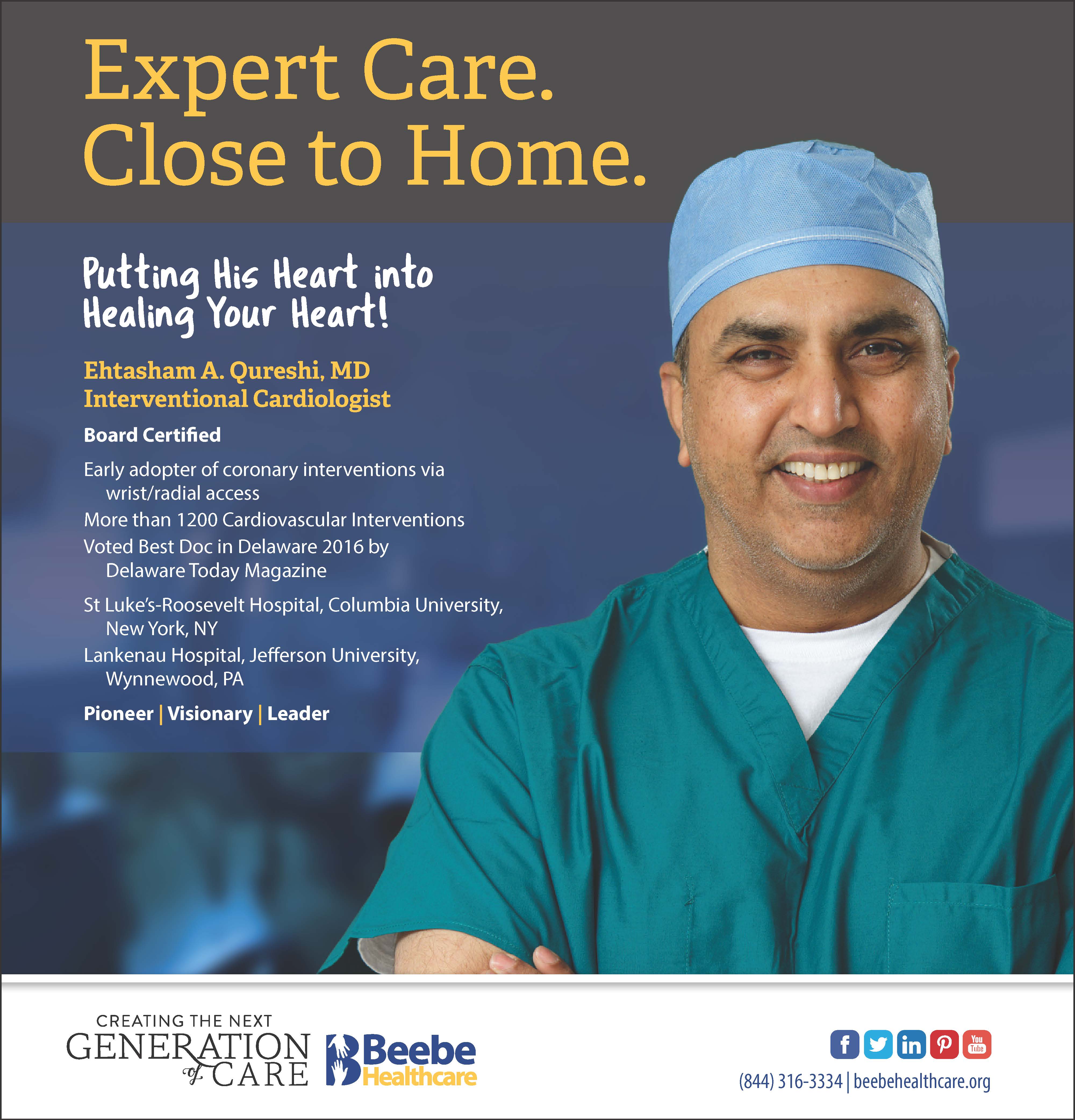 Ehtasham Qureshi, MD, is Board Certified in General and Interventional Cardiology. He is affiliated with Beebe Healthcare and serves as the Medical Director of the Cardiac & Vascular Catheterization Lab. He sees patients at Delaware Cardiovascular Consultants in Lewes. Dr. Qureshi completed his medical training at St. Luke's Roosevelt Hospital/Columbia University in New York City and his cardiology training at Lankenau Hospital/Thomas Jefferson University in Wynnewood, Pa. Dr. Qureshi has a deep interest in primary prevention where he believes that good heart care starts with healthy lifestyle and better understanding and early control of the risk factors. With special experience in taking care of senior citizen population, he routinely imparts community education and awareness. For more information on Beebe's Cardiac & Vascular Services, go to https://www.beebehealthcare.org/cardiac-vascular-services.
Tags: