Big Latch On
Join #TeamBeebe for the Global Big Latch On, August 6, at 10:30 a.m. To register scan the code in the image or go to: https://biglatchon.org/apps/locations to register for the event.
Hosted by Beebe lactation consultant, Julie Oswald, BSN, RN, IBCLC, the Big Latch On encourages breastfeeding as a group. "We have some records to break, which is why we need your help," says Julie. "We count the number of children breastfeeding at the same time to get the latch count. The more the merrier!"
Those using supplemental nursing systems, nipple shields, hand or pump expressing, or feeding a child via an alternative method can also join in on the event.
Image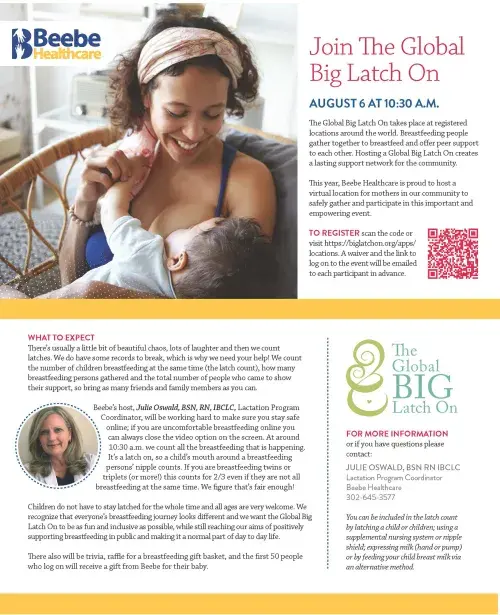 ---