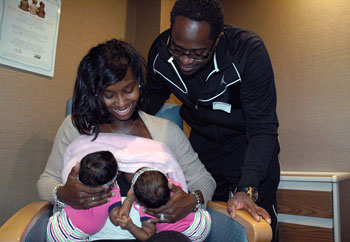 During Breastfeeding Awareness Month, we are featuring Brittany Adkins Hazzard, who gave birth to twin girls at Beebe Healthcare's Medical Center in Lewes in October 2014. Her twins are growing up and Brittany is back at work, but she continues to breastfeed to provide the best start for her babies.
Brittany, an intensive outpatient therapist in Sussex County, says she is determined to breastfeed and provide pumped breast milk for her children as long as possible.
She says, "I am the source of nourishment for my girls, so I make it my priority to make sure their needs are met, and that's why I pump. It's best for them and I want them to have the best. Family first!"
Brittany, who is also a doctoral student at Wilmington University, knows how difficult being a working, breastfeeding mom can be; she pulls it all together by scheduling her time and sticking to the schedule. "For those mothers who might be struggling, I would strongly recommend they get support from family members and a lactation consultant!"
Brittany works with Beebe Healthcare's Lactation Consultant Nancy Hastings to keep her going when she is stressed or feeling like giving up.
"My family and I love her and the support she gives! It's important to have support because being a mother and tending to your child's needs can be stressful," Brittany said. "We don't want nursing or pumping to be a stressor; it should be a positive experience. Stick it out, trust me, it gets better. And, the bond is irreplaceable!"
Brittany credits her husband Reginald and her mother for keeping her positive and on-track when the routine becomes difficult. "They are my rocks. I don't know what I would do without them!"
Here is a day-in-the-life of a working mom: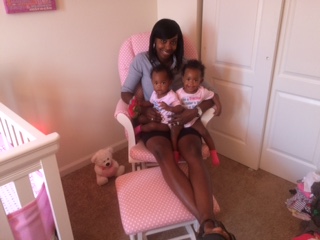 Brittany: Good morning!! Here's the morning picture! Mom is about to leave for work around 7 a.m. and the girls woke up and nursed around 6/630 a.m. They have my schedule memorized!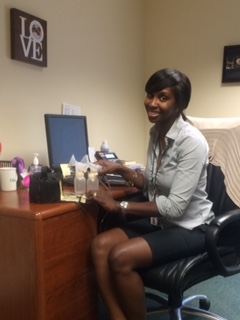 It's the afternoon and I just finished pumping at work. Throughout the day I normally pump about every 4 hours. I try to pump two to three times while at work depending how long my day is.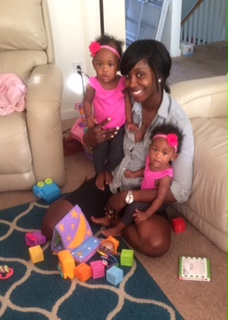 I'm finally home after a long day and enjoying some play-time with Rylie and Re'gan after our evening breastfeeding session. After a long day, just seeing their happy faces cheers me up, and makes me that much more dedicated to breastfeeding. It is a bond that I see and feel every day.
#Beebebabies #workingmother #breastfeedingandworking