Do You Need a Vein Procedure?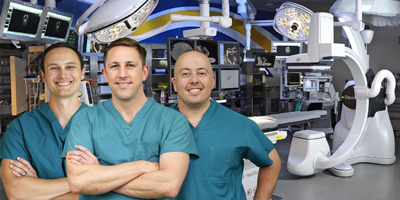 Beebe Vein Center offers a variety of personalized treatment options for those with vein and vascular issues.
However, how do you know if you need a procedure and what type of procedures are offered?
Make an appointment: Call (302) 703-9300.
When Is It Time for a Vein Procedure?
Vein disease affect millions of Americans. Often, clients of Beebe Vein Center will complain of ongoing leg weakness, soreness, or pain. If allowed to continue without treatment, vein diseases and poor circulation can lead to blood clots, stroke, or even death.
Dr. Carlos Neves, board certified vascular surgeon with Beebe Vascular and Beebe Vein Center encourages his patients to come in for a free vein screening so they can receive a personalized education on how their veins are doing and what treatments might be available.
Following the ultrasound of the legs, the Vein Center team, sits down with each client and talks about the various types of vein illness, how the person's veins look, what some trouble areas might be, and whether treatment is recommended.
If the pain is affecting a client's quality of life, Beebe vein specialists would recommend having a procedure to reduce the stress on the veins and on the overall body.
When blood flow is restricted, it can lead to ongoing fatigue and other health conditions, including an increased risk for heart disease, neurological issues, or stroke.
For those who have narrowing of the veins, varicose veins, or who are at risk for clots or stroke, there are several treatment options:
Sclerotherapy – an injection of a salt solution eliminates varicose and spider veins
Ablation – uses radiofrequency or laser energy to close off veins in the legs that are restricting blood flow, thus allowing blood to flow better through other pathways
Microphlebectomy – an in-office procedure to remove bulging veins near the skin's surface.
To learn more about vein procedures and to schedule your free screening, call (302) 703-9300.
Beebe Healthcare is constructing a new state-of-the-art hybrid operating room at the Margaret H. Rollins Lewes Campus. This operating theater is the first of its kind in Sussex County. Learn more.