---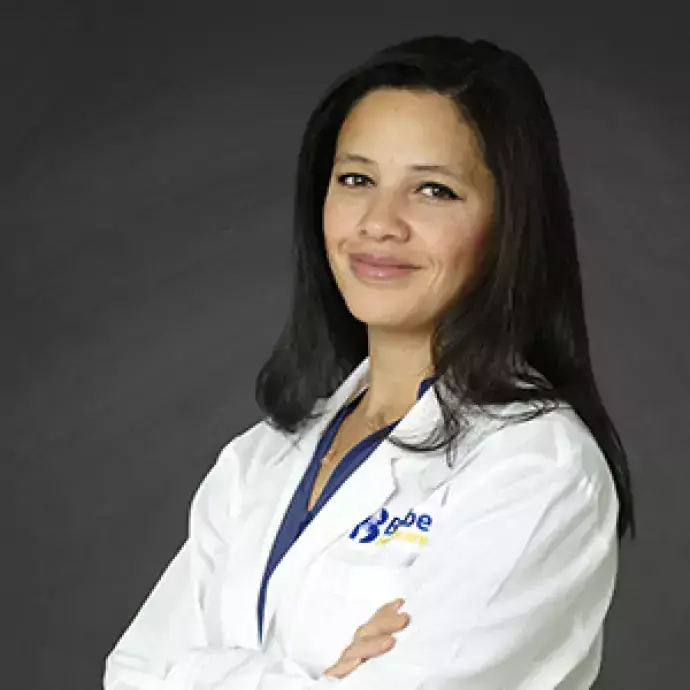 ---
Make an appointment by calling (302)856-9596.

ABOUT THE PROVIDER
Sintia Rodriguez-Jerez, FNP, is a family nurse practitioner who sees patients at Beebe Primary Care Georgetown. She completed both her Masters in Nursing and her Family Nurse Practitioner certification from Wilmington University. 
Rodriguez has worked throughout Beebe Healthcare while she was earning her degrees. During the pandemic, she was visiting COVID-19 patients who needed an interpreter, and when the virus spiked in Georgetown, Rodriguez was also at the testing sites, interpreting and educating community members about COVID-19. Sometimes she would finish the testing event during the day and head to the Margaret H. Rollins Lewes Campus for her overnight shift.
Now, Rodriguez, a family nurse practitioner, will be seeing patients and fulfilling a career pursuit that began in 2009 as a licensed practical nurse (LPN).
"The pandemic was very influential on my career path," Rodriguez said. "I had no doubt in my mind I wanted to work in the emergency department or as a hospitalist when I started NP school. When I realized the impact of the pandemic on my community, and the detrimental causes due to lack of education and lack of support, it changed my course. I realized I wanted to be in the front end of patients' medical care. I wanted to be in the preventive side. I wanted to minimize patients deteriorating physically and mentally. I knew being a primary care provider that I could do some good, especially being bilingual."
In addition to behavioral health, Rodriguez's clinical background is diverse with experience in emergency medicine, hospice and palliative care, as well as other outpatient services. She switched her major from education to nursing after witnessing the "sensitive and empathetic" post-surgery care her baby brother received from a nurse. 
She is employed by Beebe Medical Group and is a member of Beebe Healthcare's Medical Staff.
BOARD CERTIFICATIONS
Board Certified in Family Nurse Practitioner
This provider sees patients at these locations