Love fitness? Then you will want to try some of Dr. Patrick Kane's favorite fitness apps!
Best app for outdoor exercise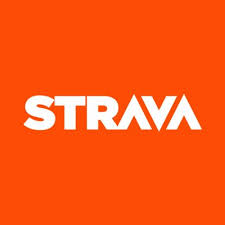 Strava - Perfect for runners and cyclists. Works with most GPS trackers, watches, cycling computers or even your phone. Tracks distance, speed, pace, elevation, and calories burned and can give you in workout updates on split times and pace to help give your workout an extra boost if you're moving a little slower than normal. The app also allows users to connect through social media to share workouts with friends or even join fellow fitness enthusiasts to create online training support groups. This app is a must for summer runs on the beach, walks on the boardwalk, or taking advantage of the multiple bike trails in the area.
Best app for comprehensive training
Aaptiv - Although costly ($14.99/month) this app is literally your own in-ear personal trainer that features 15 personal trainers with over 2,500 audio classes available. Every activity you can think of is covered with this app (cycling, running, lifting, even race training) and over 30 new classes/workouts are added weekly. Your fitness routine will never get old with this app.
Best apps for lifting/gym workouts
JEFIT - Great app for tracking lifting/gym workouts regardless of your fitness level. A database of over 1,300 exercises is readily available and your weights and reps can be recorded easily. While the app itself does not plan routines for you, there are plenty of user-generated workouts for you to follow and borrow.
Best apps for beginners
7 Minute Workout - Not having enough time for a workout can no longer be used as an excuse to cut corners on fitness. This app delivers on its name, every workout on the app is, you guessed it, 7 minutes long. Some workouts are body part specific while others are total body workouts. Although you probably can't expect to turn into the Hulk with only a 7 minute workout per day, a little exercise is better than nothing, especially on busy days or days when you may be traveling.
Couch to 5K - Once again the name says it all. This app is perfect for those just getting started with a fitness routine that have a 5K goal in mind. The app asks for 20-30 minutes a day 3 times a week and by 9 weeks you should be ready to tackle that 5K that you've been dreading or even avoiding.
Best apps for recovery
Sleep time - Sleep and recovery is an essential part of any exercise routine. Many sleep tracker apps are currently available but this free app is worth looking into. The app monitors your movement during sleep to create an accurate algorithm to give you insight into your sleep patterns and habits. The alarm function can also help to wake you at the best time in your sleep cycle to help you feel refreshed and not during deep or REM sleep when you are more likely to wake up tired and groggy.
Local apps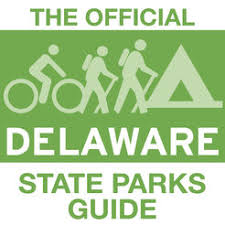 Delaware State Parks Pocket Ranger Guide - This is a great app to take your exercise routine outdoors and enjoy all of the state parks in the area. The app features full maps and trail guides for navigating through the state park as well as a Friend Finder feature to track fellow fitness enthusiasts or even family members that may visiting the park as well. The app also has a potentially life saving alert feature that supplies GPS coordinates to emergency contacts if needed.