Around Town with Dr. Angela Caswell-Monack, DO
Image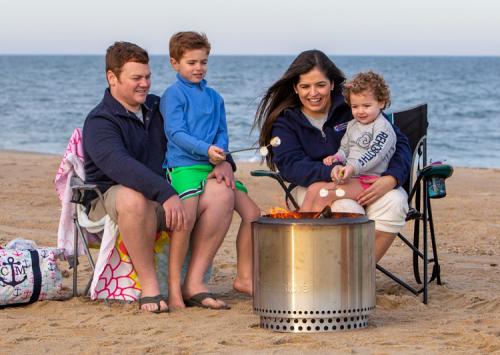 Angela Caswell-Monack, DO, is an OB/GYN with Beebe Medical Group. She sees patients in the hospital at the Margaret H. Rollins Lewes Campus and at Beebe Women's Healthcare – Plantations.
Get to Know Her
Beebe Babies 
It's humbling to have children. And it's tough with a busy career. New parent expectations can be overwhelming, and fitting in a job won't be perfect. But that's OK 
– remember to work together, lean on family, and cherish the small moments. 
Family Time
We don't get to travel often, so that's one reason why we love living here – we're close to family and have plenty of fun options to spend time together. My husband, Brian Caswell-Monack, DO, a physician at Mid-Atlantic Family Practice, is an awesome husband and dad. He spends a lot of time on his own with Ethan, 6, and Molly, 3, while I'm on call. 
Beach Escape
Our time to unplug as a family means driving to the beach at Cape Henlopen State Park, building a fire, and listening to the crash of the waves. Ethan loves fishing and Molly enjoys the sand. It's not crowded at night, even in the summer. It's our time to focus on the kids. 
This article was first published in Beacon magazine - Spring 2020.
---