Research shows no benefit of Aspirin - So should people stop taking it?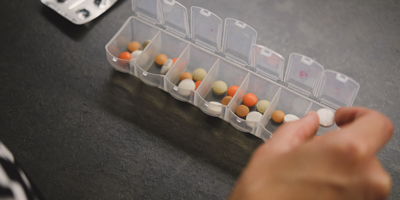 Two recent studies, published back to back in the prestigious New England Journal of Medicine, showed that the use of Aspirin for primary prevention may not be beneficial for healthy elderly people. The studies also found that there is increased risk of bleeding with daily aspirin as well as possible risk of cancer that might outweigh any benefit in healthy adults, above the age of 70. Although a meta-analysis published in 2019 showed some benefit of Aspirin, however, routine use of aspirin in normal healthy elderly people remains controversial.
Nearly 10 million people aged 70 and older take a daily aspirin even though they do not have heart disease. And, 6.6 million people take aspirin every day even though a doctor did not recommend it.
As a cardiologist, I work closely with my patients to determine what medications and what doses they should be on because each patient is different. At this time routine use of Aspirin is not recommended in normal healthy adults in the primary prevention of cardiovascular events.
Who should be taking aspirin:
People with diagnosed coronary artery disease, peripheral vascular disease, or those with carotid blockages or blockages in their extremities
People with a history of heart attack or stroke
People who have had a cardiac stent, angioplasty, CABG, carotid endarterectomy, stents in their legs, or peripheral bypass surgery
People with a known coronary calcification (as diagnosed following a CT scan)
People who are considered high risk for a heart disease such as those with diabetes, chronic kidney disease, or a strong family history of coronary artery disease (their doctors should be the ones prescribing the daily aspirin as the benefits and needs vary from patient to patient)
Some people who see a neurologist or electrophysiologist and are prescribed baby aspirin in some cases.
Daily aspirin was once considered the standard for people who were concerned about having a heart attack, however it is not a good decision for people to be making on their own. The best advice if you are taking a daily aspirin is to talk to your physician or care provider to determine if the benefits are there for you to continue taking it. For those who take aspirin only occasionally for aches and pains, they can likely continue taking it, but may consider limiting the use, taking the medication with food and may also want to talk to their doctor.
Who should not be taking aspirin:
People, above the age of 70 with no prior history of heart attack, stroke or diabetes
People with known allergy to Aspirin
People at high risk for bleeding.
Aspirin has side effects that everyone should be aware of including:
Allergy side effects: hives, swelling, wheezing, difficulty breathing
Tinnitus – ringing in the ears
Stomach ulcers, gastrointestinal bleeding or worsening from hemorrhoids/varices
Skin bruising
Intracranial (brain) bleed
The most recent American College of Cardiology (ACC)/American Heart Association (AHA) guidelines for primary prevention state "aspirin should be used infrequently in the routine primary prevention of atherosclerotic cardiovascular disease (ASCVD) because of lack of net benefit. In addition, those aged 40 to 70 years should talk to their doctor if they are considered high risk for a heart attack to determine if daily aspirin is right for them.
The decision to use aspirin for primary prevention in a patient needs to be individualized by the physician after a thoughtful discussion. I would not routinely recommend aspirin for primary prevention unless future trials show a clear benefit.
The best way to prevent cardiovascular disease, according to AHA and ACC, is to exercise regularly, maintain a healthy weight, avoid tobacco, and eat a diet rich in vegetables and low in sugar and trans-fats. Other risk factors like HTN, diabetes and cholesterol should be managed in concert with their physicians.
Always consult with your doctor or care provider before taking a new supplement or starting a new regimen as there is always a risk of drug interaction and potential side effects that could affect your health.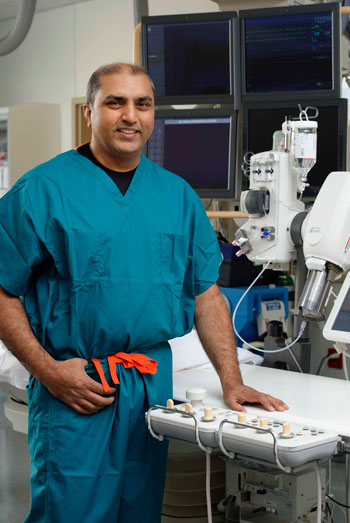 Ehtasham Qureshi, MD, is a board certified cardiologist and interventional cardiologist. He performs procedures at Beebe's Margaret H. Rollins Lewes Campus and sees patients in the office with Delaware Cardiovascular Associates in Lewes and Ocean View. For more information on Cardiology at Beebe, visit their web page. To contact Dr. Qureshi, call (302) 644-7676.
---