Beebe Healthcare is a HIPEC Center
Beebe Healthcare's Surgical Oncology Department offers Cytoreductive Surgery (CS) and Hyperthermic Intraperitoneal Chemotherapy (HIPEC).
CS/HIPEC is an advanced procedure provided in an operating room by a team of highly skilled surgeons. It is considered as an option when cancer has spread into the abdomen, such as in the cases of advanced colon, ovarian and appendiceal cancers. It is a long procedure that starts with cytoreductive surgery, which is an operation to remove any visible cancer. Then, the heated chemotherapy drug was infused into the abdominal cavity, and circulated for as long as two hours. The HIPEC procedure is designed to destroy any remaining cancer cells directly, and allows for minimal exposure to the rest of the body and fewer side effects.
For more information on HIPEC treatment, call Beebe Surgical Oncology at: (302) 644-0964.
Our Team
James Spellman, MD, is a Fellowship-trained surgical oncologist. He is Board Certified in General Surgery. He is an accomplished surgeon, researcher and author of professional articles in medical journals and books. He is the Delaware State Chair of the American College of Surgeons Commission on Cancer (CoC) Cancer Liaison Program and a Fellow of The American College of Surgeons and of The Society of Surgical Oncology. He also is a member of the Executive Board of Directors, Delaware Cancer Consortium. Prior to coming to Delaware, Dr. Spellman was a member of the Department of Surgical Oncology at Roswell Park Cancer Institute under the direction of Nicholas Petrelli, MD.  Dr. Spellman earned his medical degree at Jefferson Medical College in Philadelphia, Pennsylvania. He completed his residency at Stamford Hospital and his fellowship at the Pritzker School of Medicine, University of Chicago.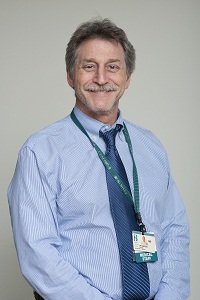 Steven D. Berlin, MD, is a gynecologic surgeon and Medical Director of the Beebe Healthcare Department of Minimally Invasive Surgery. Dr. Berlin oversees Beebe Healthcare's Women's Health Pavilion. He earned his medical degree at the Chicago Medical School in Illinois and completed his internship and obstetrical and gynecological residency at Cook County Hospital in Chicago. He joined the Beebe Medical Staff in 1994 and became a pioneer in gynecologic surgery.
Beebe Healthcare offers cancer surgery treatments for:
Thyroid cancer
Grave's disease refractory or contraindicated to medical management
Primary hyperparathyroidism
Breast tumors
Primary lung cancer or metastatic tumor to the lung
Esophageal cancer
Gastric cancer
Small bowel tumor
Pancreatic tumor
Biliary cancer
Primary hepatic tumor or metastatic tumor to the liver
Colorectal tumor
Soft tissue tumors in extremity or retroperitoneum
Melanoma or other cutaneous cancer
Carcinomatosis from GI or GYN primary
Minimal Invasive Surgeries (MIS) also is available to treat cancer when indicated. Those procedures include:
Minimally invasive radioguided Parathyroidectomy (MIRP)
Video Assisted Thoracic Surgery (VATS)
Laparoscopic colon/small bowel surgery
Submit a comment to our HIPEC team using the form below.