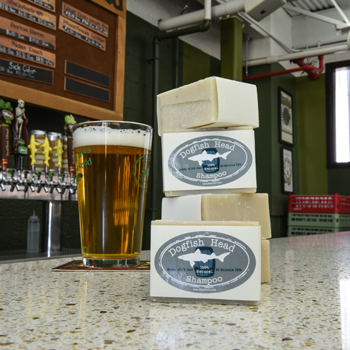 These locally produced products may inspire you to try yoga, or at least try a new shampoo, this summer!
Yoga is for everyone! Milton-based Yoloha Yoga creates antimicrobial cork yoga mats that are great for your grip whether you are working on your Sirsasana (headstand) or Downward Dog. Lisa, Cliff, and Chris Willey create custom cork yoga mats and many other sustainable products.
Yard work got you smelling like a funky monkey? Clean up with Dogfish Head Brewery's Beer Shampoo. That's right, the brilliant minds at Dogfish have figured out a way to wash up with beer. You knew it would happen one day! In addition to being another way to add beer to your life, these shampoo bars are also eco-friendly as they get rid of one more plastic bottle, which could end up in our rivers or bays.
Still looking for that lucky lady or want to spice things up with your partner? You might consider trying a pleasure cordial from Plant Wisdom Within. Herbal guru Joan Greeley, MS, CNS, LDN, is a clinical herbalist and licensed nutritionist based in Lewes. Try the Wild Oats cordial to set your worries free! In addition to herbal consultations and nutrition counseling, Joan also whips up deodorant, anti-itch salves, and more.
Want a cutting board in the shape of Delaware? Well, you found the right spot with the Cutting Board Man. Husband and wife team, Ed and Colleen Herman have been making Corian® cutting boards at their home outside Millsboro for more than six years. What started out as a hobby is now a regular gig for these two! The cutting boards are sturdy – nearly unbreakable – and they won't slip on your countertops. Great as a gift for the cook in your life too, guys (hint hint).