Beebe Auxiliary to hold its 80th Anniversary Tea on Sunday, October 23, at Lewes Presbyterian Church
Space is still available for the popular Beebe Auxiliary annual tea. This year's, event, which marks 80 years, will take place Sunday, October 23, at 2 p.m. at Lewes Presbyterian Church at 133 Kings Highway.
Pianist Timothy Credle will play as everyone enjoys scones, sandwiches, sweets and, of course, tea and conversation. The cost is $20 a person to be paid to Beebe Medical Center Auxiliary. For information and reservations, please call Pat Sandy at (302) 226-7732 or Muriel Pfeiffer at (302) 947-2640.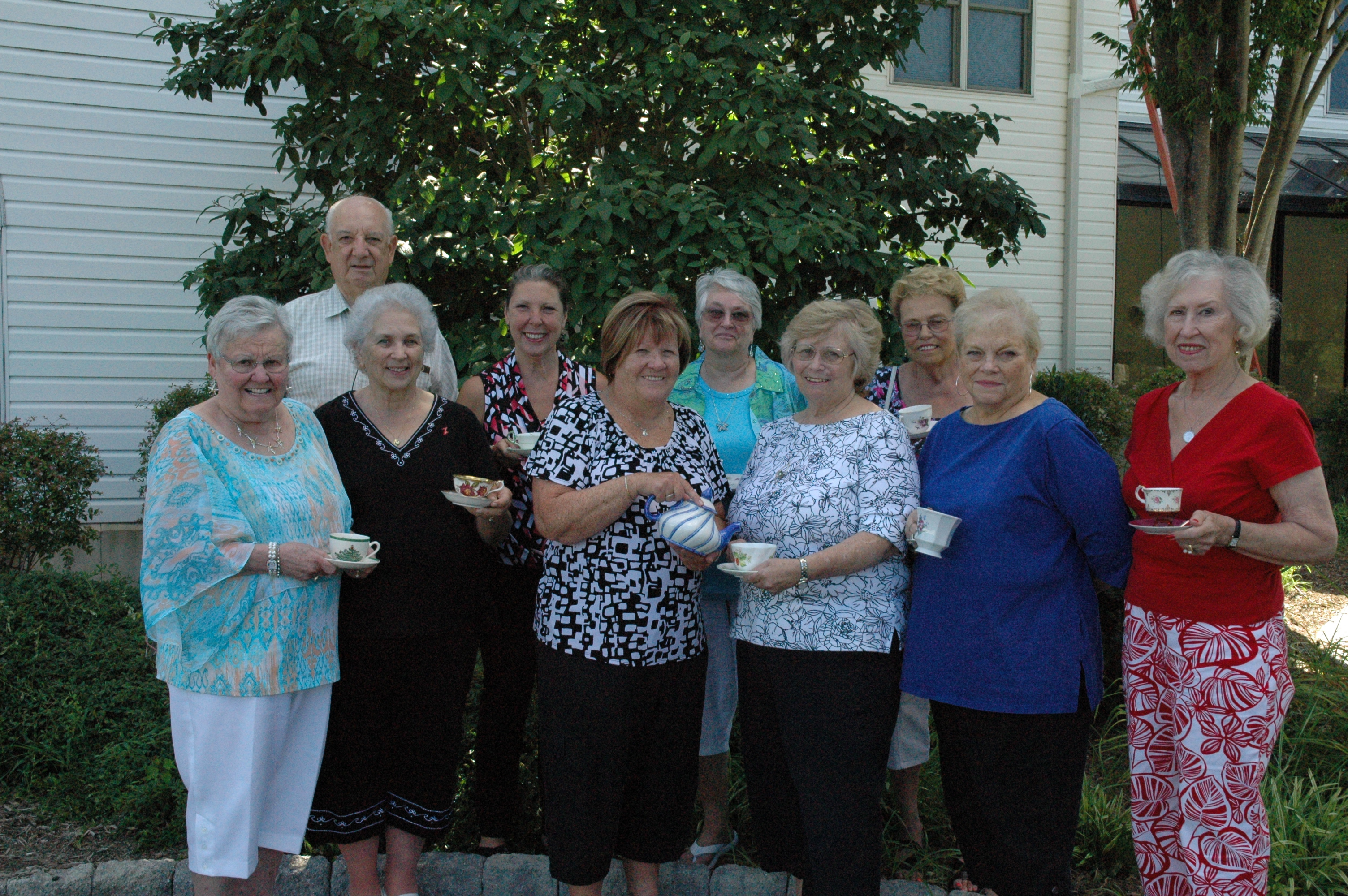 Caption: Tea Committee members are pictured here after an organizing meeting in August. Left to right, Back Row: Larry Burgee, Henrietta Belcher-Stack, Jacqueline Herbst, and Joan Nicholls. Front Row: Muriel Pfeiffer, Kay Burgee, Linda Dahl, Lesley Nance, B J Young, and Pat Sandy.
Beebe Healthcare is a not-for-profit community healthcare system with a charitable mission to encourage healthy living, prevent illness, and restore optimal health for the people residing, working, or visiting in the communities we serve. It offers services throughout Southern Delaware for residents and visitors, including a 210-licensed-bed hospital, a cancer treatment center, and outpatient facilities providing walk-in care, lab, imaging, and physical rehabilitation services. For more information, please visit us online at Beebe Healthcare.
---