Beebe Healthcare Announces 2018 Nursing Award Recipients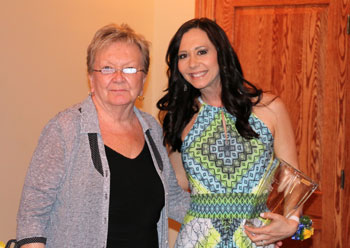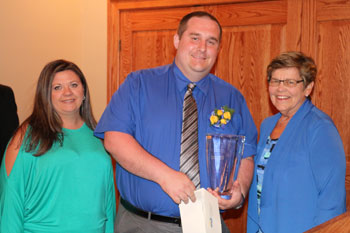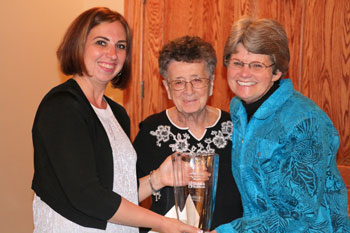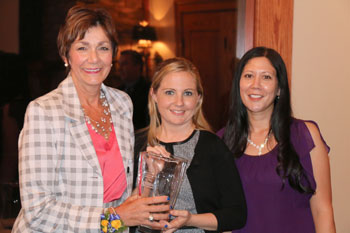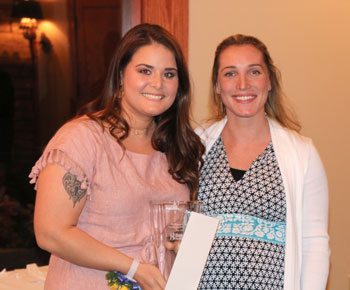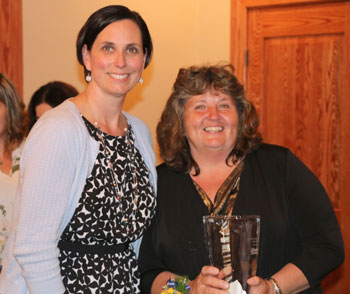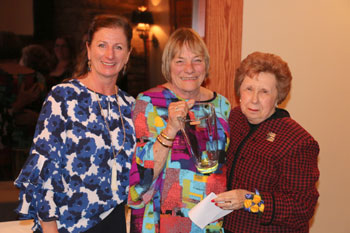 Beebe Healthcare's Nurses Celebrating Nurses committee presented the 2018 Nursing Excellence Awards in May. This year, there were 49 nominees in seven award categories.
"Nurses are the lifeblood of a healthcare system in that they have the unique opportunity to touch patients at every level of care," said Rick Schaffner, RN, Executive Vice President and Chief Operating Officer, Beebe Healthcare. "Beebe Healthcare is proud to celebrate the role our nurses play in delivering the highest level of quality and patient experience for our patients."
The awards were presented during National Nurses Week. The event was held at King's Creek Country Club near Rehoboth Beach.
"We couldn't do what we do each day, caring for our community, without our nurses," said Steve Rhone, RN, BSN, MS, NE-BC, Vice President of Patient Care Services, Beebe Healthcare. "Our nurses take great pride in what they do to make Beebe Healthcare the outstanding healthcare system it is today and we take great pride in their efforts."
"These award winners and our entire nursing team exhibits the American Nurses Associations' 2018 theme, which is 'Nurses Inspire, Innovate, and Influence.' We truly are a great team and provide exceptional care to our patients and the community," said Laura Smith of the Nursing Awards Committee. "This year we announced our newest award category – Certified Nursing Assistant Award. We'd like to make note that 100 percent of the nominees were nominated by nurses. This is a reflection that nurses truly value the contribution of our CNAs and value them as our team members."
Below is the entire list of nominees. This year's award recipients are bolded.
Bonnie Austin Nursing Leadership Award
Kristin Haden
Kristin Hurley
Sarah Lewis
Tatiana Richardson
Megan Roy
Julie Short
Tina Trout
Connie Bushey Nursing Scholarship Award
Theresa Crowson
Charles Marshall
Mary Roche
Eleanor Cordrey Nursing Excellence Award
Kathy Cook
Quanda Custis-Bozman
Chrissy Hanna
Jill Petrone
Kathleen Short
Jessie Simpson
Robyn Spendley
Tobi Waller
Holly Radar Advanced Practice Award
Bonnie Cunningham
Elizabeth Frederick
Kiernan Quay
Karen Smail
Professional Mentor Award
Laurie Dickerson
Michele Fletcher
Tracy Lewis
Jerry McLamb
Tatiana Richardson
Lindsey Taylor
Janie Wells
Elizabeth West
Graduate Nurse Award
Brittany Betts
Bethany Campbell
Megan Gherke
Bridget Kisela
Emily Macklin
Julianna McCollick
Anna Merrick
Bree Wilkins
Audrey Umschlag
Certified Nursing Assistant Award
Michele Banks
Juanita Brisco
Jeanna Gerhard
Denise Hill
Sara Hudson
Tonya Jones
Vicky Mallet
Jodie Powell
Amanda Shenk
Congratulations to all of the nominees and winners!
Beebe Healthcare is a not-for-profit community healthcare system with a charitable mission to encourage healthy living, prevent illness, and restore optimal health for the people who live, work, and visit the communities we serve. The medical center in Lewes is a licensed 210-bed hospital with specialized service lines, including cardiac and vascular, surgical services, medical oncology/hematology and radiation oncology, women's health, and orthopaedic services. Outpatient facilities, conveniently located throughout Sussex County, provide primary care, walk-in care, lab, imaging, and physical rehabilitation services, in addition to Beebe's home care services. For more information on services offered through Beebe, go to www.beebehealthcare.org. To find out how Beebe Healthcare is creating the next generation of care for the community, go to www.nextgenerationofcare.org.
Captions - from top left:
Bonnie Austin and Kristin Hurley: Shown accepting the Bonnie Austin Nursing Leadership Award is Kristin Hurley, right, with Bonnie Austin.
Nicole Santarelli_Charles Marshall_Connie Bushey: Shown accepting the Connie Bushey Nursing Scholarship Award is Charles Marshall, center, with Nicole Santarelli, last year's recipient at left, and Connie Bushey, right.
Kristin Redd_Eleanor Cordrey_Kathleen Short: Shown accepting the Eleanor Cordrey Nursing Excellence Award is Kathleen Short, right, with Kristin Redd, left, of the Nurses Celebrating Nurses Committee, and Eleanor Cordrey, center.
Bonnie Cunningham_Elizabeth Wilson_Holly Rader: Shown accepting the Holly Rader Advanced Practice Award is Bonnie Cunningham, left, with Elizabeth Wilson, last year's recipient in center, and Holly Rader, right.
Bethany Campbell_Reba Tappan: Shown accepting the Graduate Nurse Award is Bethany Campbell, left, with Reba Tappan, last year's recipient.
Tara Cooper_Denise Hill: Shown accepting the Certified Nursing Assistant Award is Denise Hill, right, with Tara Cooper, nurse manager.
Kim Blanch_Elizabeth West_Jerry McLamb.jpg: Shown accepting the Professional Mentor Award is Elizabeth West, center, with Kim Blanch, left, and Jerry McLamb, right.
---