Beebe Healthcare Celebrates Anniversary Reversing the Progression of Heart Disease through Ornish Lifestyle MedicineTM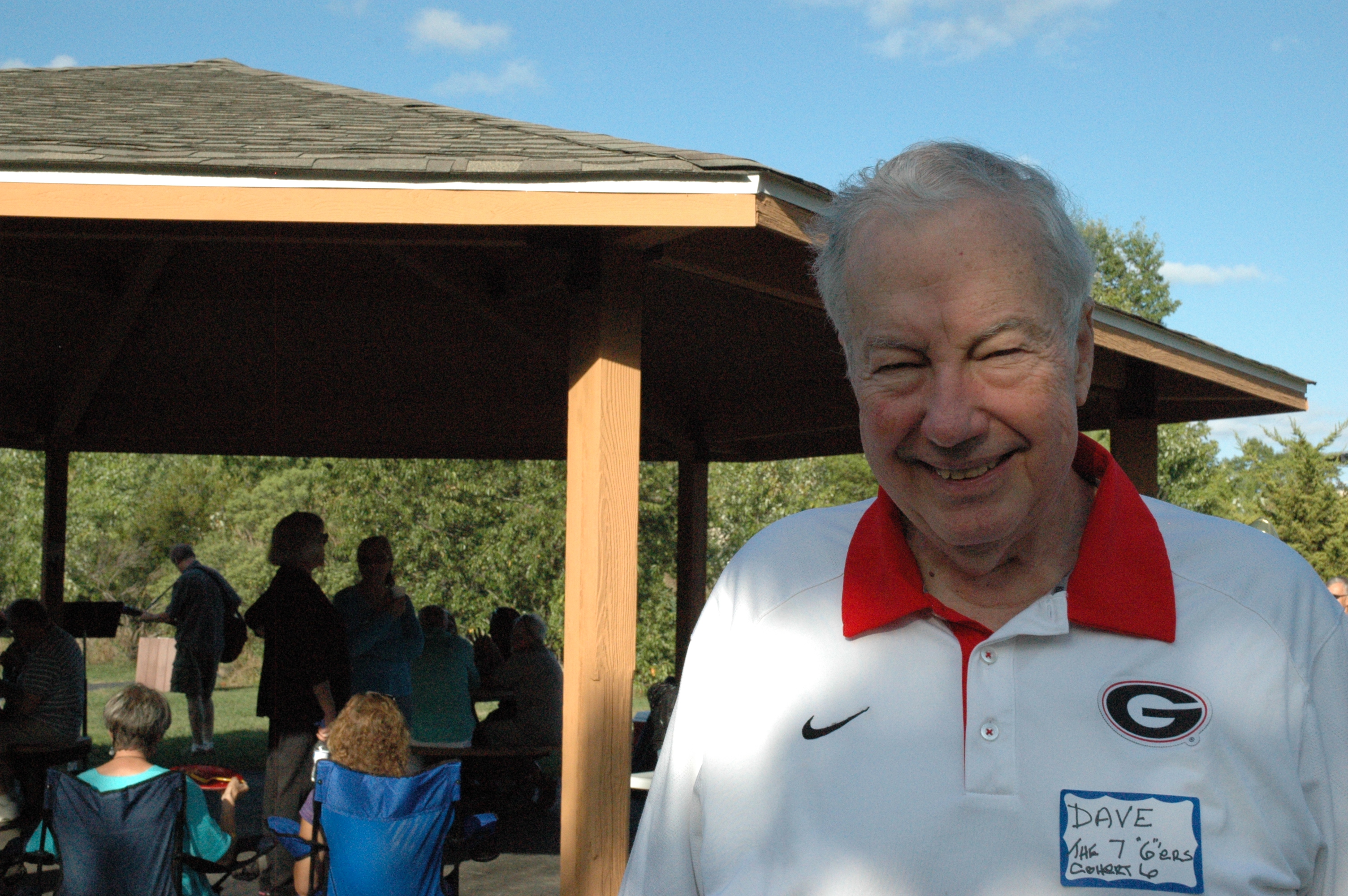 Rehoboth Beach retiree Dave Boyce, 70, says he doesn't miss the rib eye steaks he used to cook on the grill.
"I've been feeling so much better since we've been in the Ornish program," he said recently while attending the first anniversary picnic celebration of the Ornish Lifestyle Medicine™ program at Beebe Healthcare. "We have enjoyed following the Ornish approved food guidelines for about 8 months as my wife was in the program before I was. It is wonderful."
Dave has chronic heart failure, as well as some other health issues that had sent him to Beebe's Emergency Department more than once. He also had to come to Beebe to have a stent placed in one of his coronary arteries because of a life-threatening blockage. He is glad he opted to take part in Ornish Lifestyle Medicine, and attributes his ability to get out and do more and enjoy his life in large part to the program.
Dave is among nearly 60 people who have participated in the program at Beebe during the past year. September officially marked the first anniversary of Beebe's partnership with the Medicare approved Intensive Cardiac Rehabilitation program - Dr. Ornish's Program for Reversing Heart Disease® (Ornish Lifestyle MedicineTM).
Launched in September 2015, Beebe Healthcare and Healthways, Inc. joined forces to bring the nationally acclaimed program to patients in southern Delaware. Ornish Lifestyle Medicineis the first program scientifically proven to not only treat, but reverse the progression of heart disease through comprehensive lifestyle changes.
By partnering with the Medicare approved program, Beebe Healthcare is able to increase non-invasive treatment options for patients and physicians while motivating participants to make positive lifestyle changes. In the first year of offering the 9-week program, more than 60 local residents have been able to take control of their health, resulting in a completion rate of 83%, a 6.1% reduction in total cholesterol, and a 5.4% reduction in weight. Participants reported being happier and several decreased the dosages of prescription medications.
"Before starting the program, I sat in my recliner watching sports. Now, I exercise regularly. It's not a fly-by-night program, it's a lifestyle. It's wonderful. It's the best program going," said John Slavish, program graduate. John had a triple bypass surgery before entering the program.
"Imagine working out with four 10-pound sacks of potatoes on [your back] —that's how I felt. But now, I go to the gym every day," said Sid Schenning, another Beebe graduate.
Abby Tschoepe, RRT, BS, Manager, of the Ornish Lifestyle Medicine program and Traditional Cardiac Rehab at Beebe, says the success experienced by the participants has been heartwarming for her and her team to see.
"I believe in this program, no doubt about it. It has truly been wonderful to see how much success our participants are having. Many participants have difficulty even walking when they have joined, and quickly they began to change. They feel better and have more energy, she said. "It is so fulfilling to be able to make such a difference in people's lives."
Ornish Lifestyle Medicine is based on more than three decades of research showing that the progression of coronary artery disease and other chronic conditions can be treated and reversed through the following lifestyle changes: Exercise, Stress Management, Nutrition and Love and Support.
Eligible participants attend:
18 four-hour group sessions for a total of 72 hours.
Each session can accommodate approximately 15 individuals.
The program is facilitated by a dedicated six-person team that includes a medical director, program director, nurse case manager and experts in stress management, behavioral health, fitness, and nutrition. These experts help participants to take control of their treatment by providing them with the knowledge, training and community resources to sustain a healthier lifestyle.
Beebe Healthcare's partnership with Ornish Lifestyle Medicine aligns with industry-wide efforts to create value-based reimbursement models that reward health systems and physicians for sustained patient improvement. Simply put, healthier and better-managed patients cost less over time—and that is particularly true of patients who have graduated from Ornish Lifestyle Medicine. The program is currently reimbursed nationwide by Medicare and some commercial insurance plans. If not covered by insurance (such as risk factors only or family history) self-pay is an option with a discount if paid in full on the first visit. A few already have participated in the Beebe program through the self-pay option.
"The group is fun. I like it," says Dave Boyce. "I'm trying to get back into shape."
For event details or more information regarding Ornish Lifestyle Medicine, contact the Beebe Ornish Lifestyle Medicine team at (302) 645-3514, or visit Ornish Lifestyle Medicine.
At top: Dave Boyce enjoys the picnic celebration of the first anniversary of the Ornish Lifestyle Medicine program at Beebe Healthcare.
Below: The Ornish team at Beebe celebrated the program's first anniversary. Pictured here standing, left to right, are: Abby Tschoepe, Kate Adamek, Colleen Hruska, Juli Tugend, Nancy Dalesio, Martha Raffloer (Healthways), Liz Roe, Lynn Amey, Miguel Cuevas, and Deb Dobies. Seated, left to right, are: Tracy Tarr, and from Healthways, Julie Miles.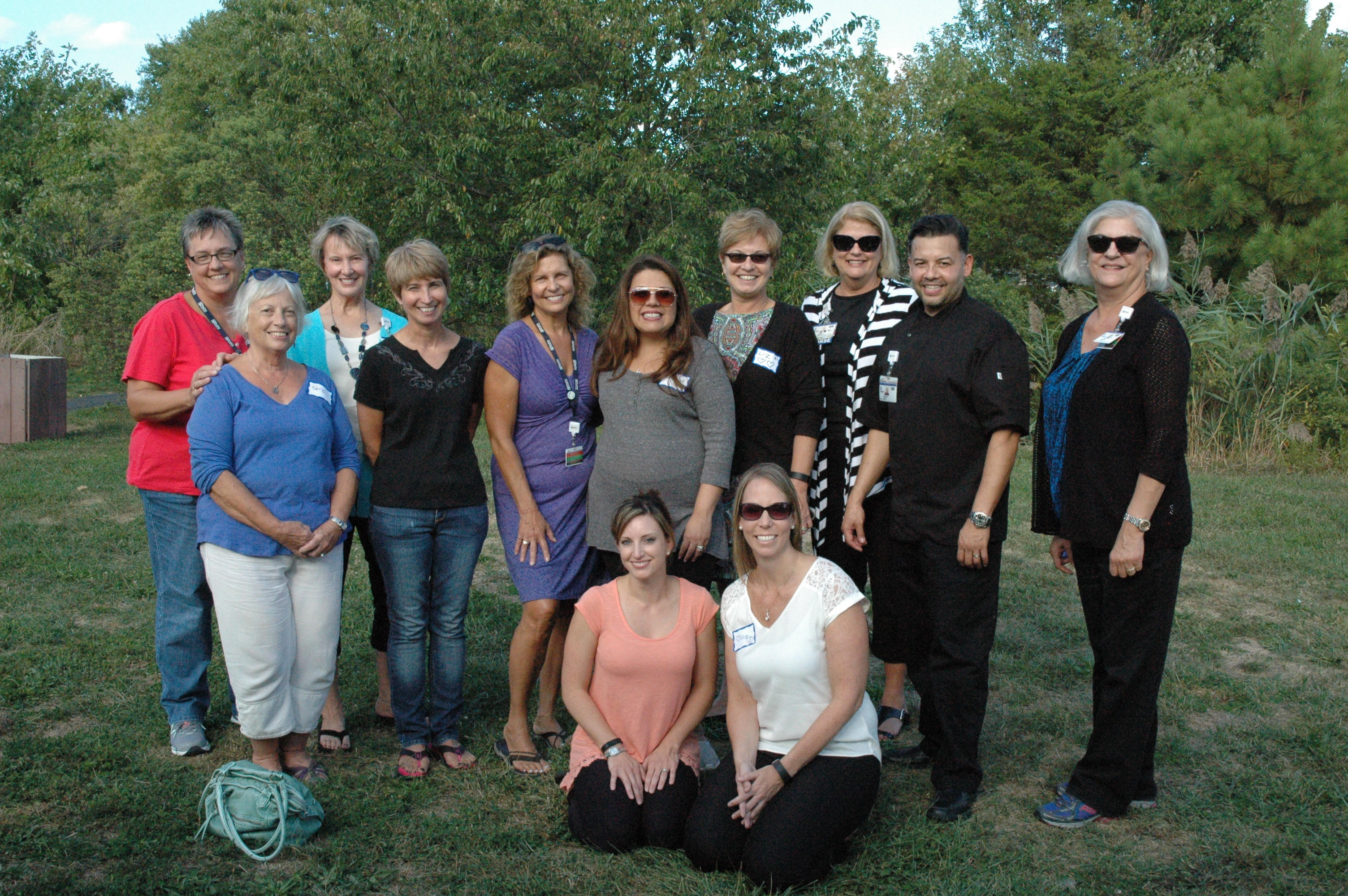 About Dean Ornish, M.D.
Dean Ornish, M.D., is the founder and president of the non-profit Preventive Medicine Research Institute and Clinical Professor of Medicine at the University of California, San Francisco. Dr. Ornish received his M.D. from the Baylor College of Medicine, was a clinical fellow in medicine at Harvard Medical School, and completed an internship and residency in internal medicine at the Massachusetts General Hospital. He earned a B.A. in humanities summa cum laude from the University of Texas in Austin, where he gave the baccalaureate address.
Dr. Ornish was appointed by President Barack Obama to the White House Advisory Group on Prevention, Health Promotion, and Integrative and Public Health in 2010 and, previously, by President Clinton to the White House Commission on Complementary and Alternative Medicine Policy in 2000. He chaired the Google Health Advisory Council 2007-2009.
He has received numerous national and professional awards including being honored by LIFE magazine as "one of the fifty most influential members of his generation," being recognized as "one of the most interesting people of 1996" by People; and having been described in Forbes magazine as "one of the seven most powerful teachers in the world."
The Ornish diet, a critical component of the Ornish Program, was rated #1 for heart health by U.S. News & World Report in 2011, 2012, 2013 and 2014.
Beebe Healthcare is a not-for-profit community healthcare system with a charitable mission to encourage healthy living, prevent illness, and restore optimal health for the people residing, working, or visiting in the communities we serve. It offers services throughout Southern Delaware for residents and visitors, including a 210-licensed-bed hospital, a cancer treatment center, and outpatient facilities providing walk-in care, lab, imaging, and physical rehabilitation services. For more information, please visit us online at Beebe Healthcare.
---