Beebe Healthcare to host free flu vaccination clinics 2017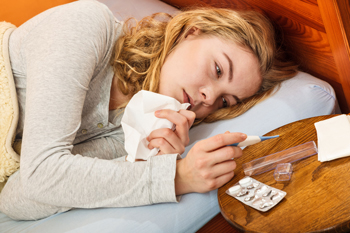 Beebe Healthcare will offer free flu clinics for the community starting in September.
Influenza viruses are always changing so annual vaccination is recommended. Each year scientists try to match the viruses in the vaccine to those most likely to cause flu that year. Vaccinations will be provided to adults only (18 and over) at the clinics. Parents should contact their children's physician or the Division of Public Health for information about pediatric vaccinations.
Beebe will once again host a free flu clinic at the Medical Center in Lewes every Monday from 9 a.m. to 1 p.m., September 25 through November 13, 2017. Beebe also provides free health screenings, including flu shots, at health events across Sussex County to better serve the community.
Additional flu vaccination clinics are set for:
September 27: Noon to 3 p.m., Lewes Senior Center, 32083 Janice Road, Lewes.
October 4: 2 to 5 p.m., Beebe Lab Express – Millville, 32550 Doc's Place (Creekside Plaza, Route 26).
October 5: 1:30 to 6 p.m., CAMP Rehoboth, 37 Baltimore Ave., Rehoboth Beach.
October 11: 2 to 5 p.m., Beebe Lab Express – Georgetown, 21635 Biden Ave.
October 12: 2 to 5 p.m., Beebe Lab Express – Millsboro, 28538 DuPont Blvd.
October 13: 8 to 10 a.m., Rehoboth Beach Police Dept., hosted at Rehoboth Beach Fire Company, 219 Rehoboth Ave. (East Bay).
October 16: 4 to 7 p.m., Ocean View VFW, Mason Dixon Post 7234, 29265 Marshy Hope Way, Ocean View.
October 18: Noon to 3 p.m., Beebe Lab Express – Milton, 614 Mulberry St.
October 19: 8 a.m. to 2 p.m., Sussex County YMCA, 20080 Church St., Rehoboth Beach.
October 21: Noon to 3 p.m., Beebe Lab Express – Rehoboth Beach, 18941 John J. Williams Hwy. (Route 24).
October 25: 2 to 6 p.m., Crossroad Community Church, 20684 State Forest Road, Georgetown.
October 27: Noon to 3 p.m., Beebe Advanced Care Clinic at Long Neck, 32060 Long Neck Road, Millsboro.
October 28: 10 a.m. to 2 p.m., St. Jude's Catholic Church, 152 Tulip Dr., Lewes.
October 29: 8:30 a.m. to 12:30 p.m., Lewes Presbyterian Church, 133 King's Hwy., Lewes.
November 4: 9 a.m. to 2 p.m., Rabbit's Ferry Community Center, 19112 Robinsonville Road, Lewes.
November 19: 11 a.m. to 3 p.m., Bethel AME Church, 329331 Mulberry St., Milton.
For more information on the clinics, call Beebe Population Health at (302) 645-3337. For a full listing of flu clinics and street addresses, go to www.beebehealthcare.org/calendar.
The Centers for Disease Control and Prevention (CDC) recommends that the following populations consider getting the influenza vaccination:
People 50 to 64 years of age. Nearly one-third of people between the ages of 50 and 64 years of age in the United States have one or more medical conditions that place them at an increased risk for serious flu complications.
People who can transmit flu to others at high risk for complications. Any person in close contact with someone in a high-risk group should get vaccinated. This includes all health-care workers, household contacts and out-of-home caregivers of young children up to 23 months of age, and close contacts of people 65 years and older.
According to CDC, people at high risk for complications from influenza include:
People 65 years and older.
People who live in nursing homes and other long-term care facilities that house those with long-term illnesses.
Adults and children six months and older with chronic heart or lung conditions, including asthma.
Adults and children six months and older who needed regular medical care or were in a hospital during the previous year because of a metabolic disease (like diabetes), chronic kidney disease, or weakened immune system (including immune system problems caused by medicines or by infection with human immunodeficiency virus [HIV/AIDS]).
Children 6 months to 18 years of age who are on long-term aspirin therapy. (Children given aspirin while they have influenza are at risk of Reye's syndrome.).
Women who are pregnant during influenza season.
All children 6 to 23 months of age.
People with any condition that can compromise respiratory function or the handling of respiratory secretions (that is, a condition that makes it hard to breathe or swallow, such as brain injury or disease, spinal cord injuries, seizure disorders, or other nerve or muscle disorders).
If you become ill with the influenza virus, make sure to rest, drink plenty of liquids, avoid using alcohol and tobacco, and take medication to relieve symptoms. Never give aspirin to children or teenagers who have flu-like symptoms, especially fever, without consulting a physician. In some cases, physicians may choose to prescribe certain antiviral drugs to treat influenza. Antibiotics do not cure influenza, which is caused by a virus.
---