Beebe Healthcare Hosts Internationally Renowned Speaker at Breastfeeding Conference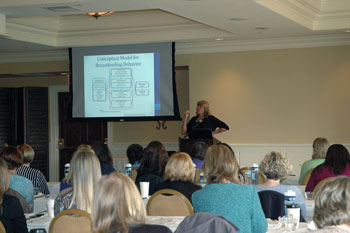 Beebe Healthcare, Medela, and MedTix hosted "Human Milk And Breastfeeding: Translating Research to Practice," at Baywood Greens, Monday, April 27.
The conference drew more than 75 professional women from several states to hear information presented by Diane Spatz, PhD, RN-BC, FAAN, a professor of perinatal nursing and the Helen M. Shearer Professor of Nutrition at the University of Pennsylvania's School of Nursing. She is also the Director of the Lactation Program and a nurse researcher at The Children's Hospital of Philadelphia.
Dr. Spatz is an internationally renowned clinical nurse scientist who has translated the science of human milk and breastfeeding worldwide. During the conference, Dr. Spatz presented information on breastfeeding science, ways to break down barriers to breastfeeding, and ways to optimize the use of human milk for critically ill infants.
Beebe Healthcare is committed to serving women's health needs throughout their lives. This is why the healthcare system offers a wide range of women's services - from mammograms to labor and delivery to gynecological surgery. Beebe's Women's Health Services has been recognized many times for its dedication to women's health and its consistent awareness of women's issues. Beebe Healthcare is the first birth hospital in Delaware to achieve the Baby Friendly Designation.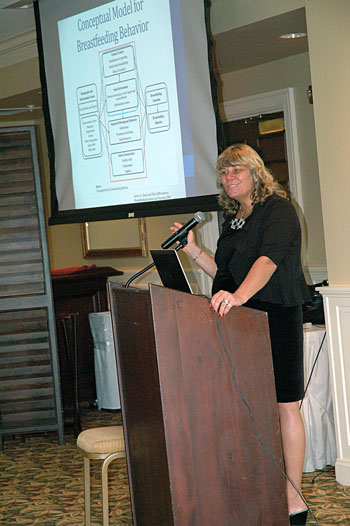 ---