Beebe Healthcare joins the Jefferson Neuroscience Network
As Beebe Healthcare continues to improve the quality of stroke care with excellent outcomes and measures, the Stroke Team is happy to announce a new relationship with Thomas Jefferson's Neuroscience Network.
Thomas Jefferson University Hospitals in Philadelphia created the Jefferson Neuroscience Network to connect patients from regional hospitals, like Beebe, to the specialists at Jefferson who have the expertise to diagnose time-sensitive neurological disorders. When hospitals join this network, patients have access to:
The latest clinical protocols and trials
Community-based specialists
Community education programs
Priority transfers to Jefferson for acutely ill patients
Jefferson Expert Teleconsulting or JET, the region's first university-based, high-tech mobile robotic system for acute stroke
Through this association, Beebe's organization and team members, as well as our patients, have much to gain.
Patients receive automatic acceptance to Jefferson's Neuroscience center with a single phone call. The helicopter is put into flight immediately. For care providers at Beebe, telemedicine specialists are available and providers may activate a JET consult to speak with an attending stroke expert. With this call, the transfer center contacts the attending physician who will be able to discuss treatment plan recommendations.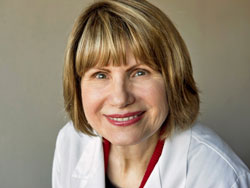 "As we learn about new opportunities for stroke care, we will continue to improve our stroke education and response for stroke patients. With stroke, time is brain, so it is extremely valuable that Beebe now has all of the strengths of the Jefferson Neuroscience Network behind us," said Lynn Toth, RN, MSN, NP-C, a cardiovascular medical specialist and Chairwoman of the Stroke Program at Beebe Healthcare. "Let me again express the excitement of the Stroke Team for this exciting association for Beebe Healthcare."
---