Beebe Healthcare Names Christina Deidesheimer Director of Marketing & Communications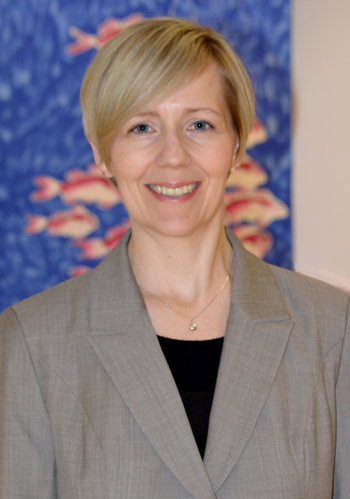 Christina Deidesheimer, MS, has been named the Director of Marketing & Communications at Beebe Healthcare. Ms. Deidesheimer brings with her more than 10 years of strategic healthcare marketing and communications, as well as experience in business development and strategic planning in highly competitive environments.
Ms. Deidesheimer will report to Alex Sydnor, Vice President of External Affairs and Chief Strategy Officer. She will oversee a team of professionals in the areas of marketing, communications, media relations, digital strategy and physician relations. The team is responsible for developing strategies to support the growth of the healthcare system.
Prior to coming to Beebe Healthcare, Ms. Deidesheimer served as an independent healthcare consultant, helping clients find their strategic vision. Previous to that role, she served as Business Development Director for OhioHealth, developing strategic plans for a geographic region within the health system. She's also served as the Director of Business Development and Marketing for a multi-facility health system in the Duke LifePoint network, where she was responsible for overseeing a re-branding campaign. Other roles include Director of Marketing Communications and Public Relations for a two-hospital health system in Oklahoma and Regional Marketing Leader for Baxter BioScience.
"We are excited to have Christina join our already vibrant team here at Beebe Healthcare," said Mr. Sydnor. "Christina brings a strong background in healthcare marketing strategy, branding, and data-driven planning. We look forward to her exceptional management style and her dedication to the mission and vision of Beebe."
Beebe Healthcare is a not-for-profit community healthcare system with a charitable mission to encourage healthy living, prevent illness, and restore optimal health for the people residing, working, or visiting in the communities we serve. It offers services throughout Southern Delaware for residents and visitors, including a 210-licensed-bed hospital, a cancer treatment center, and outpatient facilities providing walk-in care, lab, imaging, and physical rehabilitation services. For more information, please visit us online at www.beebehealthcare.org.
Members of the media are welcome to find out more information about Beebe Healthcare in our Press Room: https://www.beebehealthcare.org/press-room.
---