Beebe Healthcare names Mark Loukides Vice President of Facilities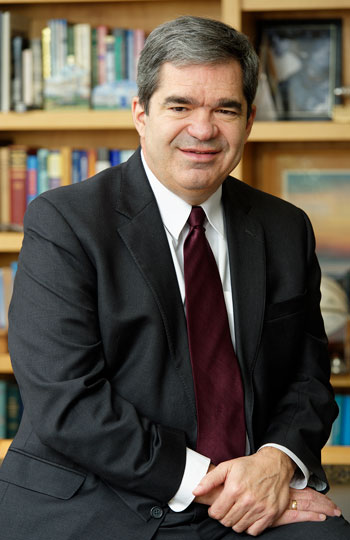 Beebe Healthcare has concluded a national search for its new Vice President of Facilities and Environment of Care with the hiring of Mark H. Loukides.
Loukides was most recently executive director of facilities development and campus planning at Greenville, S.C., based Greenville Health System, which is among the largest nonprofit academic healthcare systems in the Southeast with 10 hospitals, 1,350 beds and 15,000 employees.
Loukides said he's eager to jump right into the work at Beebe.
"I'm excited to put my experience in capital planning and operational excellence to work at Beebe," Mr. Loukides said. "Beebe has an exceptional history as a premier healthcare system in Sussex County and I look forward to building on what has already been done to help expand our services and bring care closer to home for our patients."
Rick Schaffner, Executive Vice President and Chief Operating Officer at Beebe Healthcare said he welcomes Loukides to the leadership team on behalf of the entire Beebe organization.
"In his commitment both to our community and a continuous improvement mindset in project planning and delivery, Mark shares our values," Mr. Schaffner said. "I look forward to the strategic insight he'll bring to our expansion plans in Lewes and Rehoboth Beach, as well as planning for a new South Coastal Health Campus near Millville."
Loukides joins Beebe as it plans a $180 million expansion that will include new facilities and services on three campuses to meet the needs of the growing region.
During his work in Greenville, he oversaw over 100 capital projects per year, including the design and construction of new urgent care facilities, medical office buildings, a leading-edge medical school and a central energy building upgrade. Loukides also created and chaired the capital-planning process that included the engagement of a 20-member senior leadership team and a number of subcommittees.
Loukides, who earned a degree in mechanical engineering and an MBA in finance, is also accredited by the LEED program, or Leadership in Energy and Environmental Design, in green construction techniques.
Loukides has been active in community leadership roles, including with Ronald McDonald House Charities of the Carolinas, the Meyer Center for Special Children and the Senior Advisory Board for the Clemson University School of Business.
He has also been active in children's programs by serving as a leader for a Cub Scout Troup, his involvement in YMCA Camp Greenville, and coaching youth sports.
---