Beebe Healthcare Nurse Earns Nationwide Recognition as 'Heroes of Infection Prevention'
Image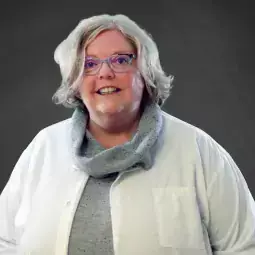 Elizabeth Richardson, MSN, MPH, RN, CIC, has been selected as a 2022 recipient of the Heroes of Infection Prevention Award. The award recognizes six members of the Association for Professionals in Infection Control and Epidemiology (APIC) who have successfully applied one of APIC's guidelines aimed to reduce infection risks for patients across the continuum of care.
Richardson, Beebe's Director of Infection Prevention, is an integral part of the healthcare system's leadership team responsible for ensuring Beebe has implemented safety protocols to prevent healthcare acquired infections. She is also responsible for implementing numerous COVID-19 procedures to keep patients, visitors, and employees safe. She quickly trained fellow nurses, as well as many other clinical members of the team on proper isolation practices, cleaning, and sanitizing at the start of COVID-19, and continues to implement practices and update guidelines that ensure a safe environment amid surges and challenges the pandemic has brought.
"Beth has been instrumental in developing and implementing a novel, multi-disciplinary approach around education and testing stewardship for an infectious disease that can be acquired in the healthcare setting," said Marcy Jack, JD, BSN, CPHRM, CPHQ, Vice President and Chief Quality Officer. "She has led a diverse team that included infection prevention, laboratory, pharmacy, nursing, executives, and physicians to implement techniques that resulted in Beebe Healthcare achieving some of the best rates in the state."
Richardson joined Beebe Healthcare in 2006 as a Clinical Specialist for Cardiovascular Services. After nearly 10 years in the role, she joined the infection prevention team.
Richardson will be honored and represent Beebe at APIC's Annual Conference in Indianapolis in June. APIC is the leading professional association for infection preventionists (IPs) with more than 15,000 members. Its mission is to advance the science and practice of infection prevention and control. Most APIC members are nurses, physicians, public health professionals, epidemiologists, microbiologists, or medical technologists.
"Beth is an unsung hero on the Beebe team for all the work she does to protect and educate team members, patients, community members and their families," said Bill Chasanov, DO, Vice President, Chief Population Health Officer. "Beth is involved throughout Beebe healthcare and is truly dedicated to be an expert in infection prevention. While many organizations saw an increase in healthcare acquired infections during the pandemic, Beebe actually saw all-time lows in certain areas."
---