Beebe Healthcare recognized for evidence-based heart attack treatment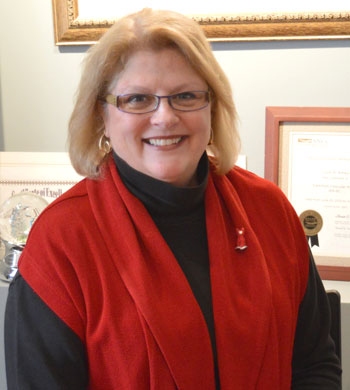 Beebe Healthcare has again been recognized for its outstanding performance in caring for patients with life-threatening heart attacks.
The health system has received the Mission: Lifeline® NSTEMI Bronze Quality Achievement Award for implementing specific quality improvement measures outlined by the American Heart Association for the treatment of patients who suffer severe heart attacks.
The acronym "NSTEMI" refers to a type of heart attack in which a major artery to the heart is completely blocked, requiring the swift use of emergency procedures to re-establish blood flow to the heart.
Beebe was the only health system in Sussex County to receive this recognition.
The quality achievement award is given to hospitals that meet a series of five performance measures that are tied to improved outcomes for patients. The bronze award means that Beebe has been recognized for at least one consecutive 90-day period in which a series of five medical criteria were met.
These include the percentage of patients who were:
Prescribed dual antiplatelet therapy (medicine to prevent blood clotting) at discharge
Referred to an early outpatient cardiac rehabilitation program
Diagnosed with reduced left ventricular ejection fraction (a measure of your heart's ability to pump blood) who were prescribed appropriate medication at discharge
Evaluated for left ventricular systolic function (another measure of how well the heart is pumping blood) during admission or planned after discharge
Given smoking cessation services at discharge
Beebe has also been recognized for four other quality awards from the American Heart Association. They include:
Get With The Guidelines-Heart Failure Gold Plus Achievement
Get With The Guidelines-Stroke Gold Plus Achievement
Target: Stroke Honor Roll
Target: Heart Failure Honor Roll
Similar to the NSTEMI recognition, these awards are given based on adherence to the latest scientific guidelines. That means more of our patients are surviving serious illness such as stroke and heart disease, which remains the country's leading cause of death.
"Beebe is dedicated to improving the quality of care for our patients who suffer a heart attack, and the American Heart Association's Mission: Lifeline program is helping us accomplish that goal through nationally respected clinical guidelines," said Executive Director of Cardiac & Vascular Services Lynn Amey. "We are pleased to be recognized for our dedication and achievements in cardiac care, and I am very proud of our team."
About Mission: Lifeline
The American Heart Association's Mission: Lifeline program helps hospitals and emergency medical services develop systems of care that follow proven standards and procedures for STEMI and NSTEMI patients. The program works by mobilizing teams across the continuum of care to implement American Heart Association/American College of Cardiology Foundation clinical treatment guidelines. For more information, visit heart.org.
To find out how Beebe Healthcare is creating the next generation of care for the community, go to www.nextgenerationofcare.org.
---