Beebe Healthcare Welcomes Maurice Winkfield, Director of Patient Access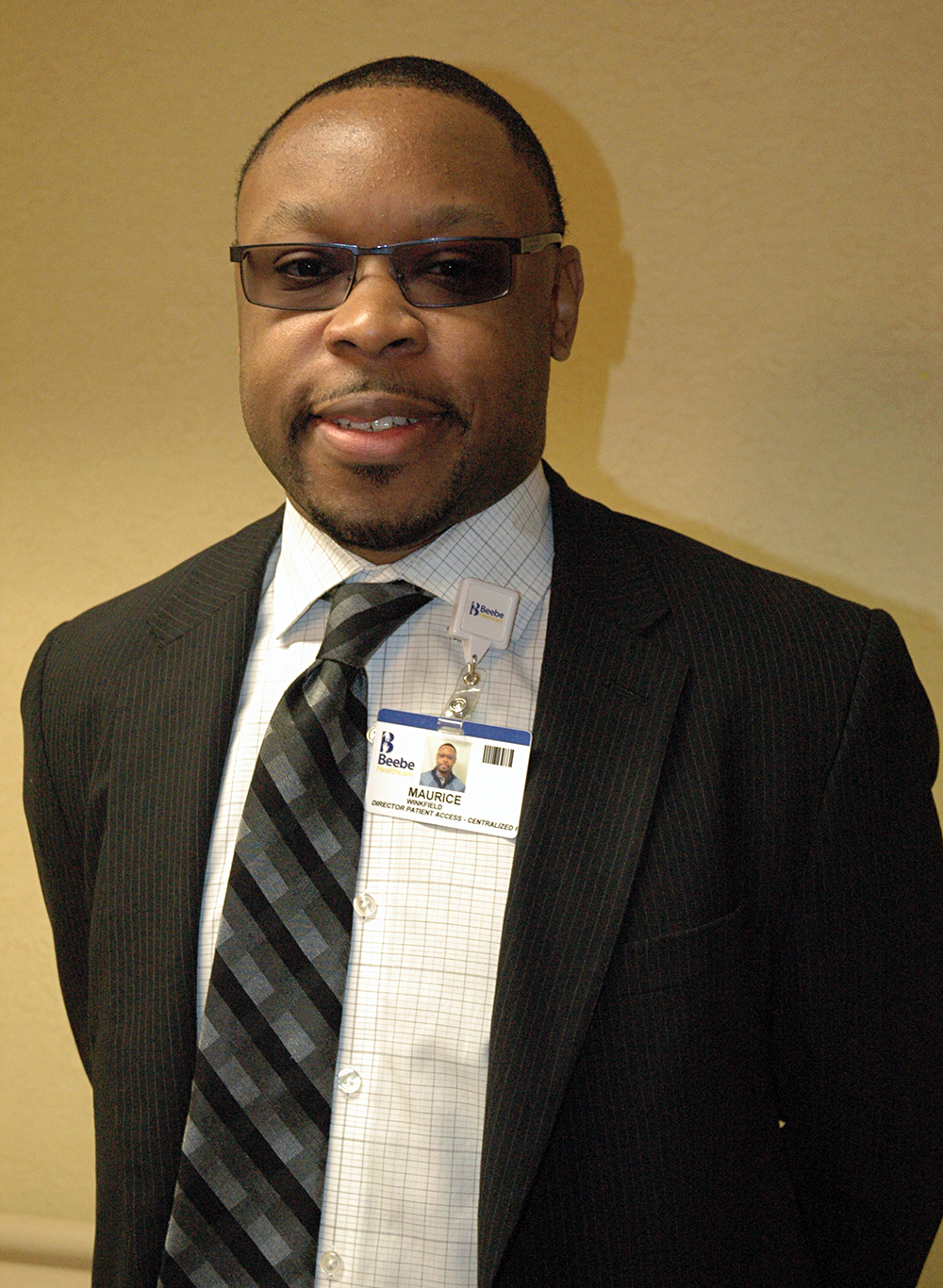 Maurice Winkfield is the new Director of Patient Access for Beebe Healthcare.
In this role, Mr. Winkfield will oversee Pre-Arrival Services, Central Registration, Emergency Department Admitting Registration and Quality Improvement and Training. He is a Certified Healthcare Access Manager.
Prior to moving to Delaware with his wife and three children, Mr. Winkfield served as the Director of Patient Access/Revenue Cycle Operation at Baylor Scott & White Healthcare in College Station, Texas. There he was instrumental in the planning and implementation of all Patient Access functions for the newly constructed 126-bed acute care hospital.
A Philadelphia native, Winkfield has also worked as Patient Access Site Manager for the Paoli Memorial Hospital and the Abington Memorial Hospital, both in Pennsylvania.
He is a graduate of Temple University and a member of the National Association of Healthcare Access Management Associates.
"I am excited to be back on the East Coast where I am closer to my family in the Philadelphia area," Winkfield said. "I had vacationed in the Lewes area in the past and look forward to raising my family here."
Mr. Winkfield reports to Paul J. Pernice, CPA, Vice President and Chief Financial Officer.
We are extremely excited to have Maurice here leading our Patient Access areas," Pernice said. "He stood head and shoulders above all the other candidates for his technical and leadership skills. But more importantly, he stood out in exhibiting Beebe's values."
Beebe Healthcare is a not-for-profit community healthcare system with a charitable mission to encourage healthy living, prevent illness, and restore optimal health for the people residing, working, or visiting in the communities we serve. It offers services throughout Southern Delaware including a 210-licensed-bed hospital, a cancer center, and outpatient facilities at multiple sites providing walk-in care, lab, imaging, and physical rehab services. For more information, please visit us online at www.beebehealthcare.org.
---