Beebe Healthcare's Neurology Hospitalist, Abraham Scheer, MD, to speak on stroke awareness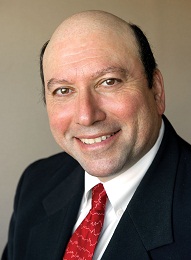 In recognition of Stroke Awareness Month in May, Beebe Healthcare's Neurology Hospitalist, Abraham Scheer, MD, will speak about stroke prevention.
Dr. Scheer will talk about steps people can take to prevent a stroke. Lifestyle changes such as losing weight, controlling blood pressure, having sleep apnea treated, can reduce the risk of having a stroke. For those with diabetes, blood sugar must be well controlled.
Stroke is the third highest cause of death and a leading cause of serious, long-term disability in the United States. A stroke occurs when a blood vessel bringing blood to the brain gets blocked or ruptures so brain cells don't get the flow of blood that they need. Without oxygen, nerve cells die within minutes. This is why it is so important to act quickly when a stroke is suspected. Time lost equals brain lost.
FAST is an easy way to remember the symptoms of a stroke.
F – Face drooping
A – Arm weakness
S – Speech difficulty
T – Time to call 9-1-1.
Research shows that 87 percent of strokes could be prevented. In addition to discussing changes residents can make today to prevent stroke, Dr. Scheer will also discuss some new studies about the connection between sleep apnea and stroke.
The community is invited to these free talks set for 11 a.m. to noon on Friday, May 22, and 1 p.m. to 2 p.m. on Thursday, May 28, at the Lewes Public Library.
Dr. Scheer is a Diplomate of the American Board of Psychiatry/Neurology, Board Certified in Adult Neurology with Special Qualification in Child Neurology and Medical Director of Beebe Healthcare's Neurology and Stroke Program.
The Joint Commission has designated and accredited Beebe Healthcare as an Advanced Primary Stroke Center. For four years in a row, Beebe has received Get With The Guidelines® - Stroke Gold Plus Quality Achievement award. Beebe is a part of an elite group of hospitals recognized by the American Heart Association/American Stroke Association. The award recognizes Beebe Healthcare's commitment and success in implementing a higher standard of stroke care by ensuring that stroke patients receive treatment according to nationally accepted standards and recommendations.
Beebe Healthcare is a not-for-profit community healthcare system with a charitable mission to encourage healthy living, prevent illness, and restore optimal health for the people residing, working, or visiting in the communities we serve. It offers services throughout Southern Delaware for residents and visitors, including a 210-licensed-bed hospital, a cancer center, and outpatient facilities providing walk-in care, lab, imaging, and physical rehab services. 
---