Beebe Medical Center Honors Liz Wilson with the "You Make a Difference" Award for September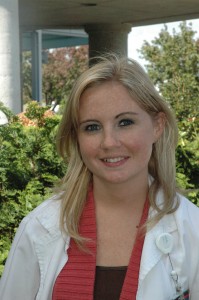 Liz Wilson
Elizabeth Wilson, RN, BSN, OCN, MSN, FNP-BC, an Oncology Family Nurse Practitioner, has been honored with Beebe Medical Center's employee "You make a Difference" Award for September.
Staff and patients at Beebe Medical Center and at its outpatient facility Tunnell Cancer Center recognize that Liz makes a difference in the lives of patients and their families every day. Liz sees patients both as inpatients in the hospital and at Tunnell Cancer Center. She often is confronted with very difficult, end-of-life situations in which she helps patients and families, in a caring and compassionate manner, to understand the complexities of what the future may hold. With warmth and kindness, she helps to navigate them through the emotional process, providing them with choices, along with exceptional oncology-related care.
Her days often are long as she spends time in the hospital caring for her patients. She has an excellent bedside manner and is the patient's best advocate. Her peers that nominated her for the award remember that sadly, there was a patient dying of cancer who had a large family. The family members were divided on how to pursue their loved one's end-of-life options. She stayed with them, providing support until they all agreed to take the patient home with hospice care. Similarly, she had another patient who was actively dying and about to be transferred to the Hospice Center. At the family's request, she stopped the transfer to allow the patient to pass away at the hospital just a few hours later.
Liz, a graduate of Beebe School of Nursing, has been a nurse at Tunnell Cancer Center for eight years. She earned her Family Nurse Practitioner certification in 2011.
Beebe Medical Center staff members have voiced their appreciation for all that Liz does for the Tunnell Cancer Center's patients and family members. She truly makes a difference to the lives of our patients, their families, and to the entire community.
Beebe Medical Center's "You Make a Difference" (YMAD) employee recognition program, which was established in 2002, gives employees the opportunity to recognize their colleagues for outstanding service. The program is similar to an employee of the month program, but 18 employees can be selected annually. Each nomination, submitted by fellow employees or management, must meet specific criteria, and is evaluated by the YMAD committee. Winners are announced in a surprise ceremony in which the committee visits the winner in his or her department and presents the award. Employees selected for the award receive:
Parking space with sign/plaque for a month
$100 check
Letter of congratulations and personal visit from Jeffrey Fried, Beebe president and CEO
Photo for wall plaque on hall outside of cafeteria
Special pin for badge
Letter to team member's director and department recognition
Caption: Liz Wilson earns Beebe Medical Center's "You Make a Difference" Award for September.
Beebe Medical Center is a not-for-profit community medical center with a charitable mission to encourage healthy living, prevent illness, and restore optimal health with the people residing, working, or visiting in the communities we serve. For more information, please visit us online at www.beebemed.org
---