Beebe Medical Center Promotes Paul Minnick to Executive Vice President/Chief Operating Officer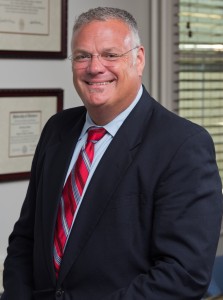 Paul Minnick, RN, MSN, NEA-BC, Executive Vice President/Chief Operating Officer
Beebe Medical Center announces that Paul Minnick, RN, MSN, NEA-BC, has been promoted to the position of Executive Vice President/ Chief Operating Officer.
Since 2010, Mr. Minnick has served as Vice President of Patient Care Services, and has been responsible for the hospital's nursing units and for developing and implementing nursing strategy and system policies to ensure quality patient care. Through Mr. Minnick's leadership and philosophy of staff empowerment and accountability, and decentralized decision making, several protocols were established that have resulted in improved patient outcomes and higher patient satisfaction ratings.
In his new position, Mr. Minnick is responsible for all clinical and other operational departments throughout the hospital, as well as all operations at outpatient facilities throughout the medical organization's service area. He continues as a member of the Medical Center's Executive Staff and reports to President and CEO Jeffrey M. Fried, FACHE.
"I am pleased to announce this promotion," Mr. Fried says. "As Beebe faces a new era of increasing demands from a growing population in the communities that we serve, and from Health Reform, we require a chief operating officer who is a medical professional with in-depth knowledge of this complex environment and who has proven leadership skills within a healthcare organization to drive the changes necessary to provide the highest quality of patient care at the most efficient cost.
"Over the past two years, Paul has demonstrated his leadership skills in motivating the clinical team as he encourages problem-solving and creative thinking while requiring individual accountability. He also has demonstrated the strong commitment in working with the physicians and others in the organization to continually improve processes and to incorporate the latest best practices."
Mr. Minnick brought to Beebe Medical Center more than 25 years of experience in the clinical nursing profession while working at leading medical teaching institutions. More than 20 of those years were in clinical leadership positions, most of which were at the University of Pennsylvania Health System. While there, he also served as the Assistant Dean for Clinical Practice at the university's School of Nursing, and completed a prestigious Johnson & Johnson Wharton Nurse Fellowship. Mr. Minnick also brought to Beebe Medical Center process improvement experience in the areas of Six Sigma and Malcolm Baldridge National Quality Award, as well as in a hospital organizational model shown to improve the quality and safety of patient care.
Mr. Minnick believes in decentralized decision making where members of the clinical nursing staff, while held to the highest level of accountability, have the opportunity to make decisions that allow them to give the highest quality and safest patient care. This empowerment style of leadership already has led to several process improvements at Beebe Medical Center in the patient care arena. For example, a protocol that empowers experienced, critical care nurses in the hospital's Intensive Care Unit has resulted in more than two years of no patient infections from urinary catheters. Another process improvement protocol, researched and developed by nurses giving patient care on the third floor Medical-Surgical Unit, requires nurses at shift change to include patients in the changeover discussions. This innovative process improvement effort, now being used in other units of the hospital, resulted in better overall communication and higher patient satisfaction scores.
Mr. Minnick, who has deep roots in Delaware and in Lewes, joined Beebe Medical Center directly from Virtua Memorial Hospital in Mount Holly, New Jersey, where he had served as the Vice President of Patient Care. There, he gained experience in process improvement through the Six Sigma methodology, which has proven successful in other industries and in recent years has been introduced into the healthcare industry. While on his watch, the hospital earned the Governor's Award for Quality three years in a row.
Mr. Minnick's early nursing experiences were as a staff nurse and nurse coordinator at Thomas Jefferson University Hospital in Philadelphia. He earned his Bachelor's of Science Degree in Nursing from the University of Delaware and his Master's of Science Degree in Nursing Administration from LaSalle University in Philadelphia.
Mr. Minnick has owned a home in Lewes for many years. He is a strong believer is supporting his community and serves on the Board of the United Way and of the Survivors of Abuse in Recovery (SOAR). He also is a member of several professional healthcare organizations, including the American Organization of Nurse Executives and the American College of Healthcare Executives.
Beebe Medical Center is a not-for-profit community medical center with a charitable mission to encourage healthy living, prevent illness, and restore optimal health with the people residing, working, or visiting in the communities we serve. For more information, please visit us online at www.beebemed.org
---