Beebe Medical Center Urges People to Take Special Care during the Summer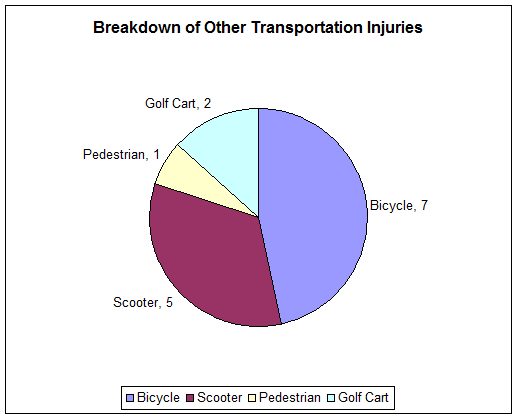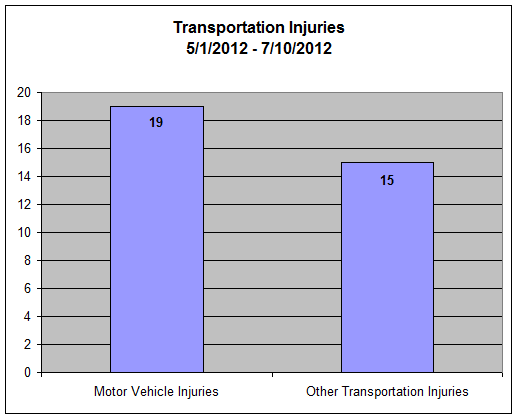 We all know that a summer holiday at the beach can be fun and relaxing. We just have to remember that it also can introduce us to life-threatening situations if we are not careful.
The roadways are congested and that means traffic accidents can occur. In the six weeks between the beginning of May and mid-July, medical professionals in the Beebe Medical Center Emergency Department saw 34 patients suffering from serious traumatic injuries from accidents on the roadway.
For a patient to be included in the trauma registry, as these patients were, they either had to be suffering from an injury that was recognized as life-threatening or potentially life-threatening, or the patient was admitted to the hospital, transferred to another acute care facility, or died.
This number does not reflect the many people who came to the Emergency Department with an injury, but who subsequently were treated and released.
As one might expect, the highest number, 19, was from people injured in car accidents. The next highest, 7, was from bicycle accidents. The third, and possibly the most surprising, was 5 serious injuries from riding on scooters. Two of the individuals suffered a traumatic brain injury.
"As with bicycles, if you are riding a scooter and have an accident, there is a high probability you will hit your head," explains Michelle Arford, CSTR, Trauma Registrar and Injury Prevention Coordinator. "That means that the chance of you having a traumatic brain injury increases."
Two people were added to the trauma registry for serious injuries they sustained after an accident with golf carts.
"Adults and teenagers use them as transportation and drive too fast while turning, not realizing that people can fall out of them," Arford added.
James P. Marvel Jr., MD, Medical Director of Trauma Services, noted the importance of wearing a helmet when driving a scooter or a bicycle.
"Head injuries can be devastating," he warned. "Yet, they can be prevented with a helmet. We want everyone to remain safe and injury free, and to keep safety at top of mind while enjoying their summer vacations."
Please take these measures to help assure you will have a safe summer.
• Stay alert when you are on the road, whether in a car, riding a bicycle, driving a scooter or motorcycle, or walking or crossing on foot. Pedestrians should walk along the road facing traffic. Bicyclists always should obey the rules of the road, and go with traffic.
• Never operate a vehicle, scooter or even a bicycle while under the influence of alcohol.
• Please wear a helmet when riding on a motorcycle, bicycle or a scooter
• Stay alert when operating a golf cart, especially when you are on a roadway. Children can fall out at turns or sudden stops.
• Keep a watchful eye on children when at the swimming pool. Never leave them unattended.
• Never dive into the waves at local beaches. The waves break in shallow water. The sand is hard and spinal injuries can occur when a swimmer's head hits the ocean floor.
• Drink plenty of non-alcoholic fluids when you are out in the sun, especially on hot days. The body can become dehydrated, causing a person to suffer from heat exhaustion, or from the more serious heat stroke, which can be life-threatening.
Beebe Medical Center is a not-for-profit community medical center with a charitable mission to encourage healthy living, prevent illness, and restore optimal health with the people residing, working, or visiting in the communities we serve. For more information, please visit us online at www.beebemed.org
---