Beebe Medical Center's Tunnell Cancer Center Presents Monthly Breast Health Forum Thursday, January 10, 2013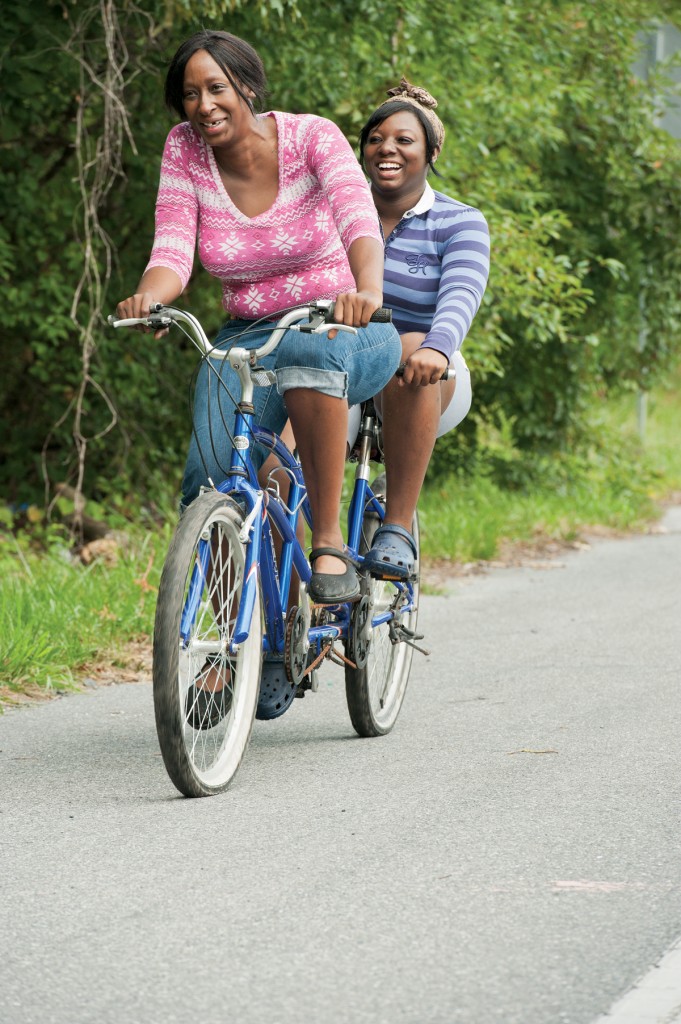 Breast cancer survivor Tenya Waples is pictured here with her daughter Tiasa
Free Screenings are available for those who Quality:
Sussex County resident Tenya Waples says she would not be riding a bicycle today if she hadn't gone to the doctor when she found a lump on her breast. She was only 39 years old; it was the encouragement of friends and family that sent her for diagnosis and treatment.
Tenya was treated at Beebe Medical Center's Tunnell Cancer Center.
"There is one thing I know for sure," she says following her treatment. "You have to do things you have never done before."
As we begin 2013, Tunnell Cancer Center reminds women of the importance of self-examinations starting at age 18 and annual mammograms after the age of 40. For those who cannot afford this important cancer screening test, or who do not know where to turn once they have felt a lump on their breast, they are asked to contact Beebe Medical Center cancer screening nurse navigator Debbie Campbell, RN, at (302) 645-3169. Debbie can sign them up for the next monthly Breast Health Forum, to take place Thursday, January 10, from 5 p.m. to 7:30 p.m. at Tunnell Cancer Center at the Beebe Health Campus on John J. Williams Highway (Route 24) in Rehoboth Beach. The Forum includes a mammogram and breast health information. Pre-registration is required. Free transportation can be arranged to and from the screening site. This breast health program is funded with a grant from the Philadelphia Affiliate of the Susan G. Komen for the Cure.
"We know that early detection is the key to saving lives," Debbie Campbell says. "With the New Year upon us, we encourage all women to make sure that getting an annual mammogram is on their list of New Year's resolutions, if they have not been getting them already."
Tenya Waples knows it, too. Being diagnosed and treated for breast cancer made her realize the importance of every moment of her life.
"I've opened my eyes to new experiences," she says. Since her treatment, Tenya has learned to swim, to bicycle and to mediate.
---