Beebe Medical Foundation Appoints Richard Sokolov as Board Member
Image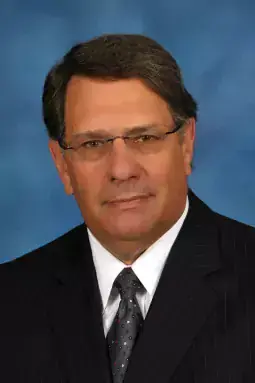 The Board of the Beebe Medical Foundation has recently approved Richard Sokolov as a new member of the Board of Directors. He will begin his term of service on Aug. 12.
"The Foundation Board is thrilled to welcome Rick Sokolov, especially as the Foundation embraces Beebe's new five-year strategic plan 'One Beebe.' Sokolov will be a great asset as we explore possibilities for future growth of our areas of service, which is necessary to ensure the best patient experience for our patients and their families," said Christian Hudson, Chair of Beebe Medical Foundation Board.
Sokolov is currently Vice Chairman and a member of the Board of Directors of Simon Property Group (NYSE). He previously served as President and Chief Operating Officer for Simon from 1996 until February 2019. Prior to that he served as CEO, President and Member of the Board of Directors at DeBartolo Realty Corporation, the publicly traded successor to the DeBartolo Family real estate business until it merged with Simon Property Group in 1996.
Sokolov joined DeBartolo in 1982 and served as Senior Vice President of Development and General Counsel. Before DeBartolo, Sokolov was a partner specializing in real estate at a major Baltimore law firm.
"I am so thankful to Rick Sokolov, and his wife Susan, for their many years of support of Beebe," said Tom Protack, President, Beebe Medical Foundation. "I am extremely grateful for his willingness to offer his gifts and talents in fundraising and philanthropy. No doubt, he will help us achieve amazing things here in Sussex County for Beebe Healthcare."
Sokolov recently served as Chairman of "A Greater Penn State: The Campaign for 21st Century Excellence" which concluded this June. Sokolov also chaired the Intercollegiate Athletic campaign committee of "For the Future: The Campaign for Penn State Students." He also served on the Intercollegiate Athletic Campaign Committee on the Grand Destiny" campaign. Sokolov serves on the Penn State Smeal College of Business Real Estate Advisory Board. He earned his B.A. in psychology from Penn State in 1971 and his J.D. from Georgetown University in 1974. He is an Alumni Fellow, Distinguished Alumnus and a member of the Elm Circle of the Mt. Nittany Society and Atherton Society all of Penn State.
Sokolov is a past chairman of International Council of Shopping Centers, the trade association for the shopping center industry, and still serves as an ex-officio trustee. He is a member of the Board of Governors of the American Jewish Committee and a member of the Endowment Investment Committee of the Youngstown Area Jewish Federation.
"Susan and my family have been coming to Rehoboth for vacations for almost 20 years," Sokolov said. "We started as weekend visitors and now have two residences that are occupied throughout the year by our family, friends and relatives. Our family and friends have been treated at Beebe throughout those years and we have been supporters of Beebe's mission. We want to be able to help Beebe grow and continue to care for the fast-growing Sussex County community that it serves." 
---