Beebe Medical Group Welcomes Leonard Lev, MD, Board Certified Psychiatrist
Image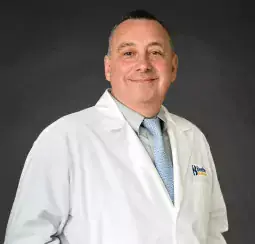 Beebe Medical Group welcomes Leonard Lev, MD, to its Medical Staff to serve the people of Sussex County. 
Dr. Lev will start seeing patients in Beebe primary care offices in the coming weeks through referrals from Beebe providers. A board certified psychiatrist, Dr. Lev will be able to offer a full complement of psychiatric services for patients. He also specializes in treatment of addiction disorders. Beebe primary care providers can refer their patients to Dr. Lev, meaning fewer Sussex County residents will be referred outside of Beebe or for telehealth services. 
Plans are in place to continue growing access for mental health services across Sussex County. 
"Mental health is an important service, and Beebe is working to create more access for patients who need psychiatric, mental health, and addiction services," said Stephen Keiser, MBA, VP, Chief Administrative Officer, Beebe Medical Group. "Dr. Lev is just the start of our program as we will continue to build on these services for our community. Please welcome him to Sussex County." 
Dr. Lev is board certified in Psychiatry and Addiction Medicine. He obtained his medical degree from Samara State Medical University in Russia in 1988. He completed his psychiatric residency at New York Presbyterian Hospital-Cornell Medical Center, where he was promoted to Chief Resident. 
He has served as an assistant professor at both Weill Medical College of Cornell University, and the University of Connecticut School of Medicine. His most recent position before joining Beebe was as the Delaware State Medical Director of LifeStance Health. He is employed by Beebe Medical Group and is a member of Beebe Healthcare's Medical Staff.
"Sussex County is in need of access to high quality mental health and addiction treatment," Dr. Lev said. "Beebe's decision to develop that line of service is timely and admirable. I am proud to play a part in that effort, and happy to give anything I can to make it another Beebe success story."
---