Beebe Medical Group Welcomes OB/GYN Roseanne Gichuru, DO, to its Women's Health Team
Image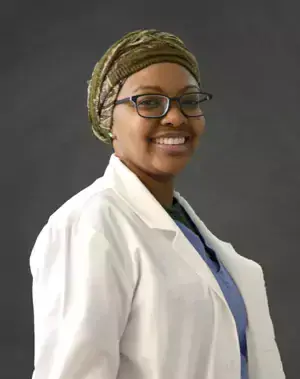 Beebe Medical Group welcomes board certified obstetrician and gynecologist Roseanne Gichuru, DO, FACOOG, to its Women's Health team.
Dr. Gichuru will see patients at Beebe Women's Health Plantations in Rehoboth Beach and Georgetown. To make an appointment, call 302-480-1919.
"We are happy to announce Dr. Roseanne Gichuru is joining our Women's Health service line providing needed Obstetrical and Gynecological care to our community," said Bobby Gulab, MD, Senior Vice President and Chief Medical Officer, Beebe Medical Group. "Please welcome her to Sussex County and team Beebe as we work to continue to improve access to care."
After receiving her medical degree and MBA from the Philadelphia College of Osteopathic Medicine, Dr. Gichuru completed her OB/GYN residency at Crozer Chester Medical Center in Upland, Pennsylvania.
She then held an academic appointment as a clinical associate professor at the UPMC, department of OBGYN and Women's Reproductive Health and worked at Magee Women's Specialty Services.
"I have a passion for serving women living in underserved/rural areas," Dr. Gichuru said. "Beebe Women's Health has been the anchor for this type of care in the community for generations. The practice has a strong and diverse team of clinicians who are committed to continuing to provide quality care to the women in Sussex County and an administration willing to support and invest in these efforts in a community that is growing and expanding culturally, economically, and otherwise."
Dr. Gichuru, who is a fellow of the American College of Osteopathic Obstetricians and Gynecologists, joins Beebe Medical Group, which includes 20-plus specialty offices in more than 40 office locations throughout Sussex County. When patients see providers that are within the Beebe Medical Group, they enjoy the experience of seamless electronic medical correspondence between office visits, outpatient facilities and the hospital.
Practices include the specialties of: Cardiothoracic Surgery, Dermatology, Endocrinology, Family Medicine, Gastroenterology, General and Bariatric Surgery, Hospital Medicine, Infectious Diseases and Travel Medicine, Internal Medicine, Pediatric Neurology, Pulmonary & Sleep Disorders, Surgical Oncology, Urology, Vascular Surgery and Women's Healthcare.
Four Walk-In Care Centers serve the community in Rehoboth Beach, Georgetown, Millsboro, and Millville from 9 a.m. to 7 p.m. daily. The group also operates three school-based health centers at Cape Henlopen High School, Sussex Central, and Indian River High School.
---