Beebe Physicians Earn National Community Oncology Research Program Awards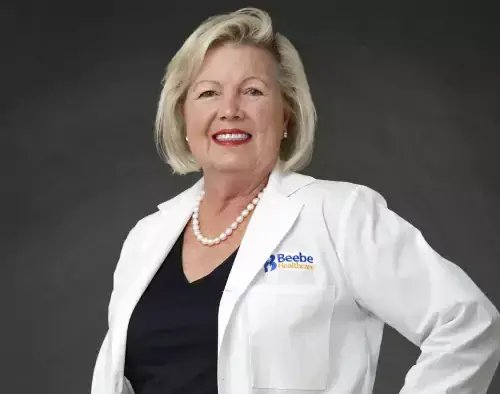 Two Beebe Healthcare physicians were recognized for their leadership roles in supporting and advocating for clinical research programs to optimize outcomes for cancer patients. Both Diana Dickson-Witmer, MD, FACS, medical director of the Beebe Center for Breast Health, and Srujitha Murukutla, MD, medical oncologist and hematologist, were presented Top Affiliate Participation Awards from the National Community Oncology Research Program (NCORP). 
The annual awards are presented to physicians who are deemed "top enrollers" in clinical trials and other research-based clinical studies applicable to surgical, radiation, and medical oncology.
Most recently, Dr. Dickson-Witmer has been actively involved in a clinical trial provided by the Alliance for Clinical Trials in Oncology, focused on improving patient-centered communication in breast cancer through use of a Shared Decision Engagement System (SHARES). Additionally, Dr. Dickson-Witmer is participating in an Axillary Reverse Mapping study, which analyzes rates of lymphedema and regional recurrence after sentinel lymph node biopsies and axillary lymph node dissections. 
Furthermore, she refers HER2 positive breast cancer patients to Beebe's medical oncology team for participation in a trial that analyzes the impact of deescalated treatment levels prior to surgery. The purpose is to demonstrate consistent response and a decrease in negative side effects throughout the process of care, even when intervention is less, before surgery takes place.
Dr. Murukutla has been actively involved in a cancer control and investigational device study facilitated by the University of Rochester. The study focuses on wireless transcutaneous electrical nerve stimulation (TENS) for chemotherapy-induced peripheral neuropathy, with a goal to improve neuropathy symptoms caused by cancer treatment. Beebe is among the top four accruing sites nationwide for this trial.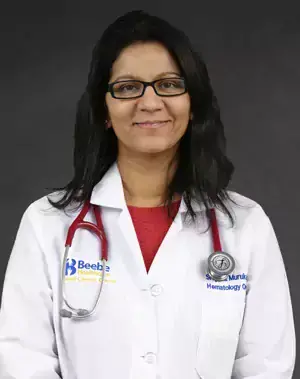 Additionally, Dr. Murukatla is participating in a randomized placebo-controlled trial of Bupropion for cancer-related fatigue. Her award also accounts for her contributions in 2020 to a study focused on assessing financial difficulty in patients with blood cancers, of which Beebe was one of the top three study enrollers in the country.
"Beebe Healthcare's commitment to providing the very best advanced care close to home is evident through the efforts of Drs. Dickson-Wilmer and Murukutla and their award-winning efforts in research-based medicine and clinical trials," said David A. Tam, MD, MBA, CPHE, FACHE, President & CEO, Beebe Healthcare. "With great doctors and a medical team committed to our community, Beebe Healthcare continues to lead as the healthcare system specializing in Sussex County.
Beebe is currently participating in more than 75 oncology-based clinical trials and is enrolling patients who seek treatment at both the Beebe Healthcare Tunnell Cancer Center and the South Coastal Cancer Center. The program provides cancer prevention and care delivery research trials in affiliation with the Helen F. Graham Cancer Center at ChristianaCare and the National Community Oncology Research Program.
---