Beebe's Dr. David Tam to Serve on Governor's Pandemic Resurgence Advisory Committee
Image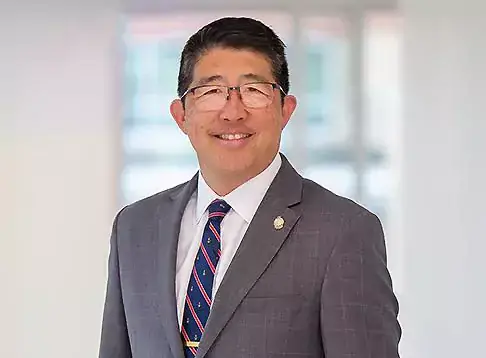 David A. Tam, MD, MBA, FACHE, President & CEO of Beebe Healthcare, has been named to serve on Gov. John Carney's Pandemic Resurgence Advisory Committee.
The committee is led by co-chairs, Lieutenant Governor Bethany Hall-Long and Secretary of State Jeff Bullock. The goal of the PRAC is to plan for a potential resurgence of COVID-19 in the fall.
"I am honored to participate in this working group after starting my role as President & CEO of Beebe Healthcare just three months ago," Dr. Tam said. "I will make sure Beebe and Sussex County have a voice to keep our community and neighbors safe as we continue to work together to end the COVID-19 pandemic. Healthcare agencies, businesses, and community leaders need to all work together to prevent and plan for a resurgence."
The PRAC will produce and submit two written reports of its findings and recommendations to Gov. Carney. The first is expected by the end of July and the second in September.
Beebe, the Governor's Office, and the Division of Public Health have worked side by side during the pandemic to take care of Delaware's communities. Beebe was the first to partner on expanded community-based testing in April.
Beebe Medical Group also developed a comprehensive COVID-19 screening and assessment line, which enables community members without access to a primary care provider to get screened for COVID-19, receive an order for one of BMG's many mobile car-based testing sites, get answers to their questions about COVID-19, or be assessed for another health need. BMG has also opened a COVID Positive Care Center, for patients who require in-person care as well as lab and imaging appointments related to the virus.
A free COVID-19 car-based testing event will be held Saturday, June 6, at Millsboro Middle School between 10 a.m. and 3 p.m. Pre-registration is preferred.
---