Eight School of Nursing Students Earn Scholarships from the Irene P. Sorbara Charitable Foundation
Image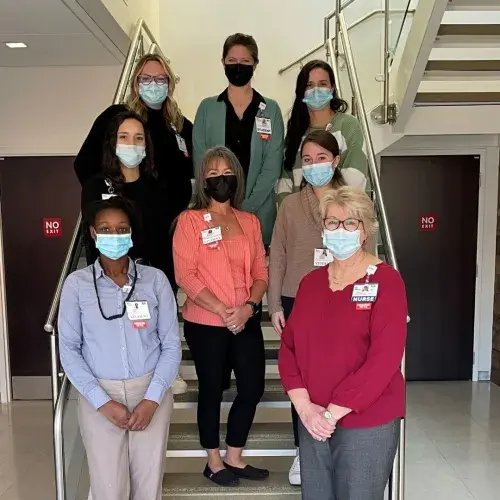 Eight Margaret H. Rollins School of Nursing students were given scholarship funding thanks to the Irene P. Sorbara Charitable Foundation.
The Foundation was established by Irene P. Sorbara to be awarded to a resident of Sussex County who is pursuing a post-secondary education in the field of nursing or teaching. Mrs. Sorbara was born in Lewes in 1938 and died in 2007. She spent all her 30-year career as an elementary school teacher in Rehoboth Beach.
A Board of Governors makes the decision which institutions will receive the annual awards. Each awarded institution chooses the recipient(s) based on the following criteria:
Sussex County resident

Eligible for a Student Loan but not a Pell Grant

Has GPA of 3.0 or higher
The scholarship is available and awarded as directed by the Board of Governors. The scholarship funds can be used for tuition and costs directly related to school expenses.
The following students were awarded scholarship monies from the School of Nursing:
Kayleigh Synnestvedt – Lewes

Abigail Derrickson – Lewes

Elyssia Gonzalez – Laurel

Emily Joynt – Lewes

Michelle Littleton – Lincoln

Hayley McCabe – Millsboro

Vicky Murat – Seaford

Sheena Stevenson – Millsboro
Caption: Back row: Hayley McCabe, Kayleigh Synnestvedt, and Emily Joynt. Middle row: Elyssia Gonzalez, Michelle Littleton, and Abigail Derrickson. Front row: Vicky Murat, and Tracy Bell, Program Coordinator.
---