Friends of Sussex CASA, Kids' Ketch and Beebe Healthcare partner to provide books to mothers of "substance exposed" infants
The Friends of Sussex CASA (FOSC) and Kids' Ketch have initiated a program with Beebe Healthcare to provide baby books for babies suffering from Neonatal Abstinence Syndrome (NAS) and undergoing treatment at Beebe Healthcare. Twenty-five copies of "Goodnight Moon" and twenty-five copies of "Pat the Bunny" are being provided as a first step in this process.
These books will be given to mothers who gave birth to a "substance exposed" infant in hopes of creating a bond and supporting mother and baby on their road to recovery.
Beebe Healthcare is committed to providing comprehensive and coordinated care to substance exposed infants and their families. The model of care at Beebe for treating substance exposed infants is focused on keeping the mother and baby together throughout the baby's hospitalization. The goal is to keep the mother engaged in the care of her newborn, as well as to foster good parenting skills, which can reduce the incidence of abuse and neglect once the newborn is discharged from the hospital. The newborn and their families are intensively case managed to address their many needs and to connect them with a myriad of services aimed at fostering healthy parenting and life success.
The number of babies born substance exposed to drugs or alcohol in Delaware will nearly double by the end of 2016, Secretary Carla Benson-Green, secretary of the state's Children's Department said April 27, 2016, signaling an "alarming trend." Kids' Ketch, a children's store in Lewes, provided a major portion of the funding for this aspect of the program.
The Public is invited to make donations of $20 to help support and expand this program. Donations can be mailed to FOSC at PO Box 304, Milton, DE, 19968.
Friends of Sussex CASA, Inc. ("FOSC") is a 501(c) 3 nonprofit organization whose mission
is to provide support to the Sussex County Court Appointed Special Advocate (CASA)
program with local, statewide and national training opportunities for CASAs, and supplemental resources for children and their families.
Contacts
Friends of Sussex CASA, Inc.
Mike Eisenhaur, President,
302-853-5396
Janice McMillan, Vice President
302-947-9085
Lauren Brueckner
CASA Program Coordinator
Sussex County Family Court
22 The Circle
Georgetown, DE 19947
(302) 855-7410 office
Teresa Ford
302-645-8448
Kids' Ketch
132 Second St
Lewes DE 19958
Kelly Griffin
Beebe Healthcare
Director, Marketing and Communications
(302) 645-3220
Susan L. Towers
Beebe Healthcare
Coordinator, Publications and Media Relations
(302) 645-3222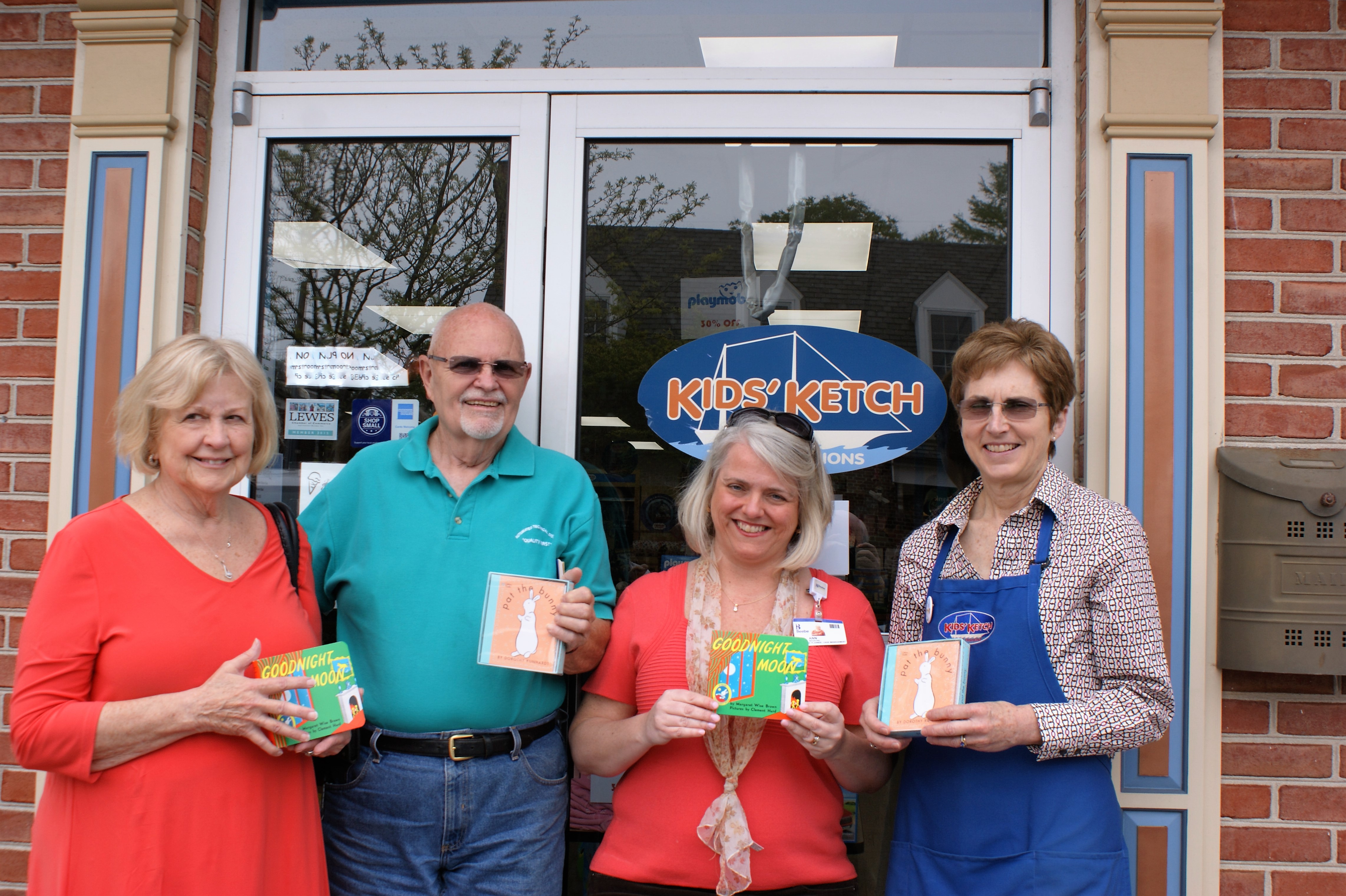 Caption: Pictured here, left to right, are Janice McMillan, Michael Eisenhauer, Ann Regacho and Teresa Ford.
Beebe Healthcare is a not-for-profit community healthcare system with a charitable mission to encourage healthy living, prevent illness, and restore optimal health for the people residing, working, or visiting in the communities we serve. It offers services throughout Southern Delaware for residents and visitors, including a 210-licensed-bed hospital, a cancer center, and outpatient facilities providing walk-in care, lab, imaging, and physical rehabilitation services. For more information, please visit us online at Beebe Healthcare.
---