How to Keep Mom's (and Dad's) Cars Safe for Winter Driving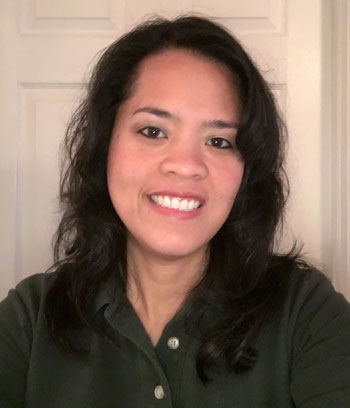 By Jennifer Guerin, Lead Occupational Therapist at Beebe Healthcare
As we age, getting to the car and getting in and out of the car can become more difficult. During the winter months, it is especially important to make sure older loved ones have a safe path to the car and that once they get to the car, they are traveling safely on the roadways.
It is important to remove snow and ice often from sidewalks and paths. Also, put down sand or salt to prevent potential falls. Having railings adjacent to paths to the car also helps seniors keep their balance and prevents falls. Clear away decorations or loose rocks to make the path to the car as safe as possible.
In the car, make sure seniors have an ice scraper and it is not a bad idea to keep some sand or kitty litter in the trunk in case the car gets stuck. Seniors are especially vulnerable to hypothermia, which can cause confusion, loss of balance, and even death. It is a great idea to make sure seniors have a cell phone and charger in the car so they can easily call for help.
In addition, one of the most important items on your checklist for your parent should be to take the car to a mechanic to make sure it is ready for winter. The mechanic should check the fluids, make sure the oil is at a good level, and check the tires.
According to a survey by AAA, nearly 90 percent of seniors are driving a car that doesn't meet their needs. Work with your parents to make sure they can easily see over the wheel, see out of the rearview and side mirrors, and that the seat belt fits well.
Beebe's Occupational Therapy team works with patients to make sure they are able to get in and out of a car safely. As we age, it may become more difficult to ease into our cars. Occupational therapists teach about strategies to improve these daily tasks. There are tools available to provide additional support for seniors as they get in and out of the car, including handles, canes, and seat adjustments that can help.
If a fall happens and results in an injury, our occupational therapy team is able to work with seniors to get them back to driving and living life to the fullest. We often work with patients who need alternate methods of getting in and out of the car. We also provide education and strategies for staying safe during the winter months.
To make sure all seniors are safe on the road, Beebe's team works with the American Society on Aging's CarFit program. This program teaches how to make sure older drivers fit well into their vehicles. It was developed in collaboration with AARP, AAA, and the American Occupational Therapy Association.
For more information and an educational flyer, go to Beebe's Physical Rehabilitation webpage: https://www.beebehealthcare.org/beebe-rehab-services.
Talk to your parents and loved ones about ways to make their cars safer. Occupational therapists and trained CarFit representatives can inspect vehicles to make sure they fit well. In addition to having a good fit, remember to be prepared for the winter roads by having an emergency kit in the car that is easy for a senior to access. It should contain a blanket, spare gloves and hat, flashlight with extra batteries, a first aid kit, and jumper cables. In addition, having a small shovel in the car with the sand or kitty litter is a great idea.
For most of us, having a car is the key to our independence. Help your loved ones stay independent this winter, but be prepared so that they also stay safe on the roads.
Jennifer Guerin, OT, is the Lead Occupational Therapist with Beebe's Occupational Therapy program, which is part of Physical Rehabilitation Services and Orthopaedic Services. For more information about these programs, go to https://www.beebehealthcare.org/beebe-rehab-services.
---