Irene P. Sorbara Foundation Awards Nursing Scholarships
Image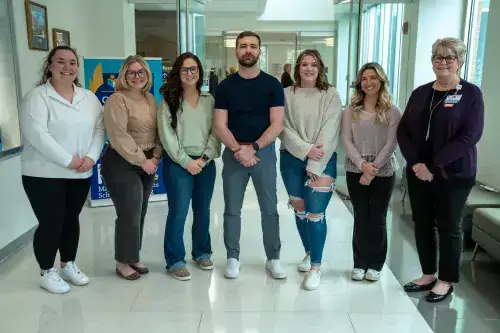 Each year, the Irene P. Sorbara Charitable Foundation awards scholarships to Margaret H. Rollins School of Nursing students.
The following students were awarded scholarship monies this year: Emily Joynt of Lewes, Gracie Brewster of Selbyville, Kaegen Brittingham of Laurel, Francesco Malone of Harbeson, Alexis Porohnavi of Georgetown, and Lucy Siranides of Lewes.
The Irene P. Sorbara Charitable Foundation was established to award scholarships to residents of Sussex County who are pursuing a post-secondary education in the field of nursing or teaching. Sorbara was born in Lewes in 1938 and died in 2007. She spent all her working career (30 years) as an elementary school teacher in Rehoboth Beach.
The Foundation's Board of Governors determines which institution will receive the annual award, and the institution chooses the recipient(s), who must be a Sussex County resident, eligible for a student loan (but not a Pell Grant), who has GPA of 3.0 or higher. The scholarship funds can be used for tuition and costs directly related to school expenses.
---