Margaret H. Rollins School of Nursing Hosts Safe Babysitting Class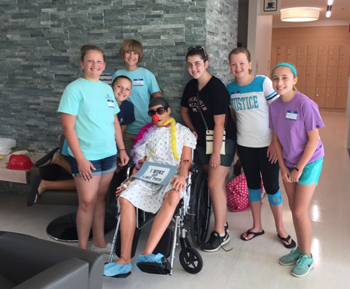 The Margaret H. Rollins School of Nursing held three babysitting courses in July for community youth ages 11-15. Participants included more than 60 students who learned how to safely and lovingly provide babysitting care to children. Highlights of the course included lessons on the business of babysitting, as well as review of the normal growth and development of a child from infant to 10 years old.
The students particularly enjoyed the hands on opportunity to learn CPR as well as First Aid from the School of Nursing faculty. The Beebe Healthcare Security team presented information emphasizing how to ensure safety for both the babysitter and the children in the home. Plans to hold the course next year are already underway.
The Margaret H. Rollins School of Nursing at Beebe Healthcare, is the only hospital-based nursing program in Delaware, and is accredited by The Accreditation Commission for Education in Nursing (ACEN). The diploma in Professional Nursing is awarded at the completion of the curriculum, qualifying graduates to be eligible for National Council of State Boards of Nursing NCLEX examination, leading to licensure as a registered nurse. Beebe graduates consistently have high NCLEX pass rates. For more information on the School of Nursing, go to www.beebehealthcare.org/school-nursing.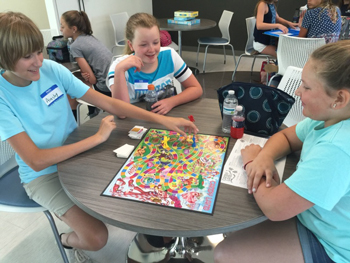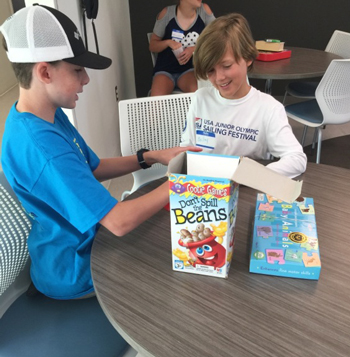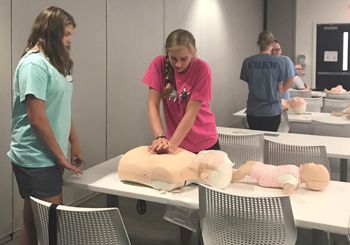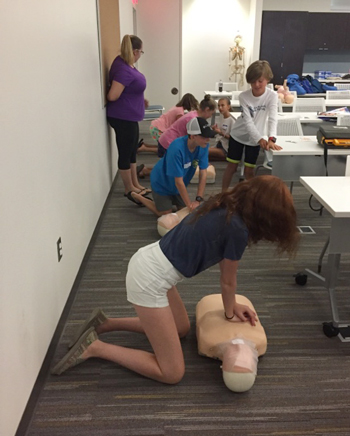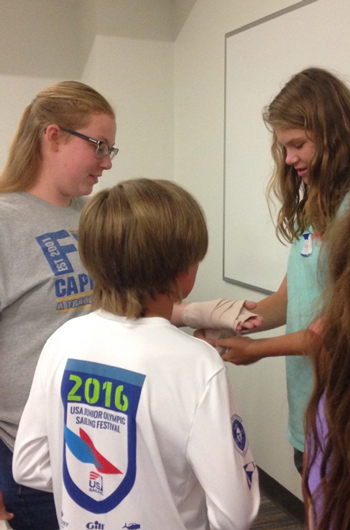 Photo Captions -
Photo 1917: At top: Makenli Whaley, Natalia Chomiack, Ainsley Bell, Elizabeth Moyer, Keelie Conaway, and Hannah McLamb pose for a quick photo before starting the day
Photo 1915: Middle row: Ainsley Bell, Keelie Conaway, and Makeni Whaley practice playing board games on their lunch break
Photo 1916: Middle row: Aiden Bowman and Bailey Fletcher practice playing board games on their lunch break
Photo 1914 and 1918: Middle row and bottom row: Students practice newly mastered CPR skills
Photo 1919: Bottom: Students practice first aid
---