New Radiation Oncologist Seeing Patients at Beebe Oncology in Rehoboth and Millville  
Image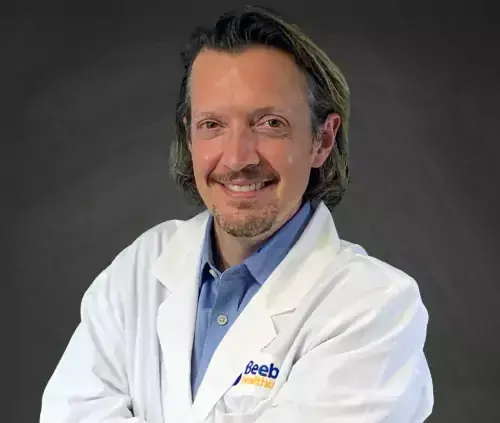 Samuel Swisher-McClure, MD, recently joined Delmarva Radiation Services and Beebe Healthcare as a new Radiation Oncologist.  He is currently seeing patients at the Tunnell Cancer Center on Route 24 in Rehoboth as well as the South Coastal Cancer Center near Millville. 
Dr. Swisher-McClure graduated from West Virginia University School of Medicine in 2007 where he was elected to the Alpha Omega Alpha Honor Society. He completed his residency training in radiation Oncology at the University of Pennsylvania where he was selected as Chief Resident in 2012. He then worked as an Assistant Professor and Attending Physician for the Department of Radiation Oncology at Penn Medicine in Philadelphia from 2012-2021. Dr. Swisher-McClure served as the residency training Program Director for Penn Medicine's Department of Radiation Oncology from 2013-2020. He was board certified by the American Board of Radiology in radiation oncology in 2013.
Dr. Swisher-McClure has expertise in the use of intensity modulated radiation therapy, image guided radiation therapy, stereotactic body radiotherapy, and proton beam therapy. He has extensive experience caring for patients with a wide range of cancer types. Dr. Swisher-McClure has presented his research findings at national scientific meetings and has authored over 60 peer-reviewed journal articles related to oncology. 
Most importantly, Dr. Swisher-McClure is passionate about oncology patient care.  
"I am strongly devoted to helping patients and their families deal with the challenges of a cancer diagnosis," said Dr. Swisher-McClure. "I view it as an honor and privilege to serve as one of their physicians during such a difficult time. I always strive to provide the highest level of care for my patients, and to care for them as if they were members of my own family."  
"Access to radiation oncology specialists like Dr. Swisher-McClure is a critical component of providing care for a community," said Maurice Winkfield, Executive Director, Beebe Oncology Services. "Beebe continues to recruit additional providers to offer the most comprehensive cancer program right here in Sussex County for you."
For more information or to schedule an appointment with Dr. Swisher-McClure, call 302-645-3775.
---