Opera at the Beach to benefit the Margaret H. Rollins School of Nursing at Beebe Medical Center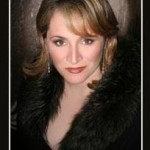 Patricia Racette
"Opera at the Beach" will take place on Saturday, August 18, at Cape Henlopen High School at 6:30 p.m. This year's event, An Evening with Patricia Racette, is presented by The Prudential Gallo-Touch of Italy Foundation. A portion of the night's proceeds will benefit Beebe Medical Foundation's Nursing Education Campaign and the expansion of the Margaret H. Rollins School of Nursing at Beebe Medical Center.
Soprano Patricia Racette has appeared in the most acclaimed opera houses of the world, including the Metropolitan Opera, San Francisco Opera, Lyric Opera of Chicago, Royal Opera House, La Scala, Paris Opera, and the Bayerische Staatsoper. Racette has gained particular acclaim for her portrayals of the title roles of Madama Butterfly, Tosca, Jenufa, Kátya Kabanová, and all three lead soprano roles in Il Trittico. Her performances of Madama Butterfly and Peter Grimes at the Metropolitan Opera were seen in movie theaters across the world as part of the The Met: Live in HD, with Madama Butterfly being one of the most successful broadcasts in the history of the series. Both were subsequently released on DVD.
Tickets can be purchased online for $50 or $75, and include pre-performance hors d'oeuvres and beverages. For more information please contact benefit organizer Tricia Ratner at 302-745-4131, or visit www.OperaAtTheBeach.com. Students under 18 and nursing students attending the Margaret H. Rollins School of Nursing may purchase tickets at half price with identification by contacting Tricia Ratner at the above number.
The Margaret H. Rollins School of Nursing at Beebe Medical Center is the only hospital-based nursing program in Delaware, and is accredited by the National League for Nursing Accrediting Commission (NLNAC). Its graduate nurses consistently earn some of the highest pass rates in Delaware on the nursing licensure exams. Through an affiliation with Wilmington University and the University of Delaware, it offers students the opportunity to pursue a bachelor's and/or a master's degree in nursing. There are also affiliations with other universities. Today, the school is housed in an antiquated building with space to enroll a maximum of 30 students each year. The expanded school will allow the number of enrolled students to double to 60, and it will allow the latest in educational technologies to be installed.
Beebe Medical Foundation was established in 1989 with the sole mission to raise philanthropic support for Beebe Medical Center. The Foundation is located at 902 Savannah Road, Lewes, DE 19958. Visit us online at www.beebemedicalfoundation.org.
---