Winners of First Punkin Pinkin at Tunnell Cancer Center Announced
Tunnell Cancer Center hosted Punkin Pinkin, a contest inviting the community to decorate pumpkins in honor of breast cancer awareness month.
"We received some extremely creative entries, and everyone enjoyed voting for their favorite, especially our patients," said Judith Ramirez, EdD, MA, manager of Oncology Population Health at Beebe Healthcare's Tunnell Cancer Center. "We hope to expand the contest next year and receive even more amazing pink pumpkin submissions."
And the winners are:
First Place - Angela Richardson ($100 gift card to SoDel Concepts Restaurants);
Second Place - Beacon Family Practice (Italian Basket from Frankie and Louie's),
Third Place - Pam Coleman ($25 gift card to Bad Hair Day?);
Kid's Winner - Nurses And Kids After School Program (pizza party).
Thank you to everyone who participated! For more photos of the event, visit Tunnell Cancer Center's Facebook page: https://www.facebook.com/TunnellCancerCenter/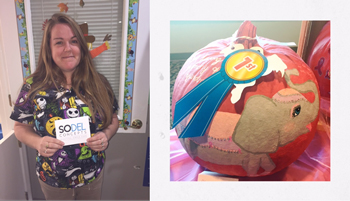 Angela Richardson was the first place winner.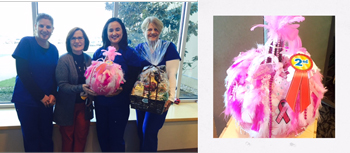 Beacon Family Practice was the second place winner.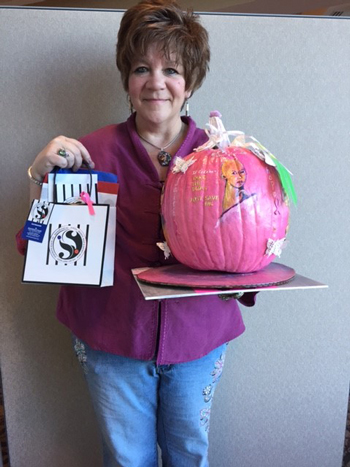 Pam Coleman was the third place winner.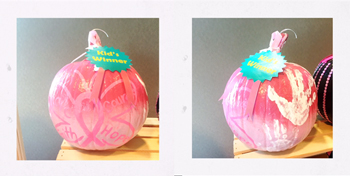 The Kid's winner was the Nurses and Kids After School program.
Beebe Healthcare is a not-for-profit community healthcare system with a charitable mission to encourage healthy living, prevent illness, and restore optimal health for the people residing, working, or visiting in the communities we serve. It offers services throughout Southern Delaware for residents and visitors, including a 210-licensed-bed hospital, a cancer treatment center, and outpatient facilities providing walk-in care, lab, imaging, and physical rehabilitation services. For more information, please visit us online at www.beebehealthcare.org.
---