Adam Brownstein, MD, Board Certified Family Physician, Joins Beebe Medical Group
Submitted by
Administrator
on
Beebe Healthcare is pleased to announce Adam Brownstein, MD, Board Certified Family Medicine Physician, will join Beebe Medical Group, effective January 1, 2018. Dr. Brownstein's office location will remain the same and he will continue to see patients at his current address of 611 Federal Street, Suite 2, in the Milton Medical Park during and after this transition.
"Family medicine physicians are greatly needed in the local area, as well as our neighboring communities in and around Sussex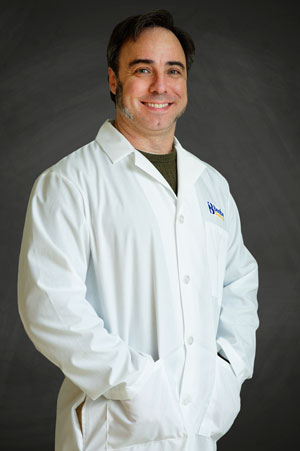 County. We are very pleased to be able to welcome Dr. Brownstein into Beebe Healthcare and Beebe Medical Group," said Jonathan Cook, Vice President of Operations for Beebe Medical Group.
"I am excited to be entering into a new partnership with Beebe Medical Group and look forward to serving the people of Delaware with my own honest, timely, and compassionate style of medicine," says Dr. Brownstein.
Dr. Brownstein received his medical degree from Pennsylvania State College of Medicine in Hershey, Pennsylvania, and completed his residency at Pennsylvania State Family Practice Residency. Practicing family medicine in southern Delaware for more than 15 years, Dr. Brownstein has a particular interest in child and adolescent medicine. He was recently named one of Delaware's Top Doctors by Delaware Magazine.
Beebe Medical Group is currently comprised of 20 specialty offices in 43 locations throughout southern Delaware. Beebe Medical Group practices include the specialties of cardiac surgery, dermatology, ENT, endocrinology, gastroenterology, general surgery, infectious diseases and travel medicine, pediatric neurology, pulmonary and sleep disorders, surgical oncology, vascular and women's healthcare, as well as internal medicine and family practice.
Beebe Healthcare is a not-for-profit community healthcare system with a charitable mission to encourage healthy living, prevent illness, and restore optimal health for the people residing, working, or visiting in the communities we serve. It offers services throughout Southern Delaware for residents and visitors, including a 210-licensed-bed hospital, a cancer treatment center, home care services, and outpatient facilities providing walk-in care, lab, imaging, and physical rehabilitation services. For more information, please visit us online at www.beebehealthcare.org.
Tags: