Not too spooky: Halloween Should Be Fun And Safe
Halloween can be a time of fun and creativity.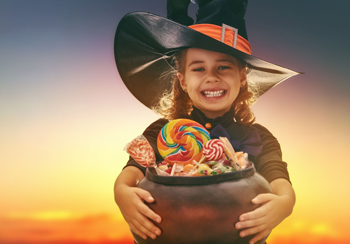 The Halloween season should only be pretend scary!  Here is some advice to help keep kids safe while they have a terrifyingly good time.
For trick-or-treating, kids should walk only in well-lit areas, carry a flashlight and a cell phone if possible, and walk in groups.  They should wear something visible to drivers such as reflective tape, glow-in-the-dark stickers or vests, light-colored clothing, and/or glow sticks.  They should not run between houses. Rather, they should stay on sidewalks or walk on the left-hand side of the road (i.e. facing oncoming traffic).  Of course, younger kids should have an adult with them.  Kids also need to know never to enter anyone's house unless they have an adult with them who says it is okay.
Costumes should be flame-retardant (most store-bought ones say that on their labels) and short enough so children don't stumble. Bloody noses do not go well with long feather boas or ball gowns.  Shoes should be comfortable and easy to walk in—high heels are fun for about three minutes. And, swash-buckling pirates or shiny-armored knights need swords that are flexible and soft.  Scary monsters or others with facial coverings should consider wearing nontoxic makeup instead, or at least make sure the mask does not block their vision or hearing.  And no one should ever wear decorative eye contacts that were not professionally fitted by an eye doctor. They are dangerous and can cause pain, injury, infections, and even permanent blindness. 
If you are expecting trick-or-treaters at your home, here are a few pointers: 
Consider giving out non-food treats such as stickers, temporary tattoos, crayons, or erasers.  Just please don't be that guy from when I was a kid, who every year gave each child one penny, grumbling the whole time.  I'm pretty sure he didn't have his own kids. 
If you plan to have jack-o-lanterns or other candle-lit decorations, use LED faux candles or glow sticks, or place the incendiary decorations out of reach of curious children and their (possibly flammable) flowing robes.  Keep your outdoor lighting on and remove anything from the front of your house that children might trip over while they rush your door seeking sweet treats.
That brings us to the candy.  Oh, the candy!  Since I'm a pediatrician, I'll say it: Too much candy is bad for you.  It causes cavities, diabetes, obesity, liver disease, bellyaches, and more. Okay, now that that's done, let's move on. 
Halloween Safety Reminders
Kids should be reminded not to eat any candy until it has been checked by an adult. Although it is actually exceedingly rare to find contaminated candy (the "razor blade in the apple" urban legend notwithstanding), only allow kids to eat the goodies that are in intact with unopened wrappers, as they are much less likely to be spoiled or contaminated.  And don't let young children have hard candies or gum as they are a choking hazard.  Allow each child to pick a few pieces to have that night and save the rest for another night. A good tip is to make sure kids go out trick-or-treating on a full stomach, so they don't end up eating so much candy that they feel sick. 
Finally, a more general bit of advice for this time of the year: avoid scary germs. Viruses are everywhere. With the closer quarters of starting school and spending more time indoors, illness spreads more easily. Kids should be taught and reminded to wash their hands often. They should cough into an elbow or tissue. Flu vaccines are now widely available and are recommended for all kids and adults ages six months and older.  If you have a little one under the age of six months, it is especially important that all caregivers get a flu shot.
Have a great time on Halloween, and don't forget to take lots of pictures of the kids in their awesome costumes before they get chocolate (and dirt) everywhere!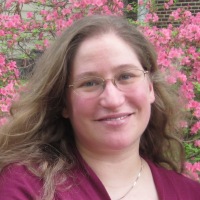 Stacey G. Fox, MD, FAAP, is a Board Certified Pediatrician with Beacon Pediatrics, which is affiliated with Beebe Healthcare. Beacon Pediatrics is now accepting new patients and is also available for scheduled urgent appointments for children who are visiting the area.  The office is located at 18427 John J. Williams Highway, Suite 212, Rehoboth Beach, DE 19971. For more information, call (302) 645-8212 or go to www.beaconpediatrics.net.