Margaret H. Rollins School of Nursing at Beebe Healthcare Hosts Community Outreach Day for Local Girl Scouts
Submitted by
Anonymous (not verified)
on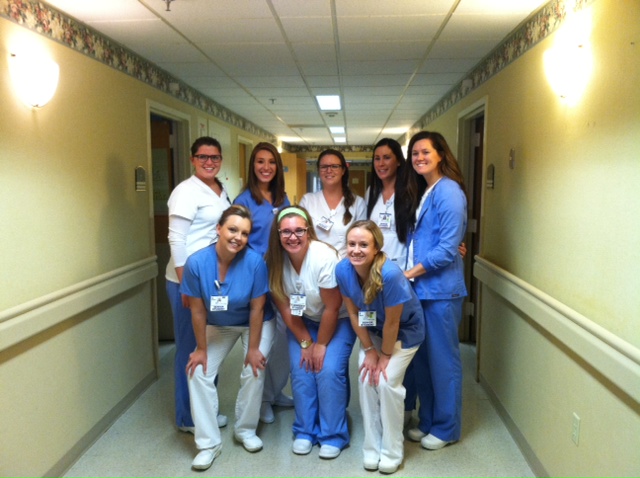 For the second year in a row, Morgan Mast, MSN, RN, CNE, a faculty member of the Margaret H. Rollins School of Nursing at Beebe Healthcare, organized and hosted a nursing career and skills day for local Girl Scout troops.  Morgan created the one-day educational event in 2013 as a way to promote the nursing profession to young girls in the area.  Due to its success, Morgan again hosted 15 girls at the School of Nursing in November.  The day consisted of various nursing skills stations, where the teens were able to practice skills as if they were a nurse.  The use of the school's laboratories and skills equipment aided in the simulation of typical nursing scenarios.  Additional faculty members and School of Nursing senior students assisted with the stations and presentations.  Skills stations included:  hand-washing techniques, basic anatomy, and how to apply a dressing.  Patient safety was also stressed at each station. 
Morgan joined the school of nursing in 2010 and has recently earned her certification as a Nurse Educator (CNE) through the National League of Nursing.
 "My goal is to promote the profession of nursing in a positive way through connecting with a young audience in our community," says Morgan.  "It is my hope that when they start to think about a career in nursing, they will remember the experience they had in our skills day." 
The School of Nursing is now being expanded and modernized to be able to double the number of students over the next few years.  The construction project is expected to be completed in the spring of 2015.  Morgan looks forward to offering this same community outreach next fall in the new facility. 
  The School of Nursing's two-year program offers a comprehensive nursing education that provides education in basic nursing concepts, advanced technology, and critical care nursing.  The curriculum provides optimal, hands-on clinical experience due to the proximity of the Medical Center. 
      Upon completion of the program, graduates are well prepared for licensure and entry-level nursing practice.  Articulation agreements with Wilmington University and the University of Delaware facilitate the student's opportunity to obtain a Bachelor's Degree.  This degree can be obtained through additional coursework at Wilmington University, or with the University of Delaware.
      Prerequisite college courses and a certified Nursing Assistant Course are required prior to enrollment in the Margaret H. Rollins School of Nursing program.  For more information call the School of Nursing at (302) 645-3251, or visit the website to download an application:  /school-nursing
Caption : Senior students at the Margaret H. Rollins School of Nursing volunteered at the Girl Scout Outreach Day. Picture here, left to right, are, back row: Brynn Thompson, Megan Draper, Candice Ryder, Liz Ferry, and Paige Norvell; Front row: Erin Clark, Kelly Goodwin, and Caitlin McGroerty.
Caption : Girl scout Riley Klopp leans forward in her chair as girl scout Lyndsey Smailer learns how to listen to her lung sounds with a stethoscope. Nursing instructor Alison Watson gives guidance. 
Caption :  Nurses have to understand the challenges older patients face with joint stiffness. In this exercise, School of Nursing student Brynn Thompson tapes the fingers of girl scout Lily Yenovkin so that she can experience what problems a patient might face. This exercise is part of the event's  Aging Simulation Station.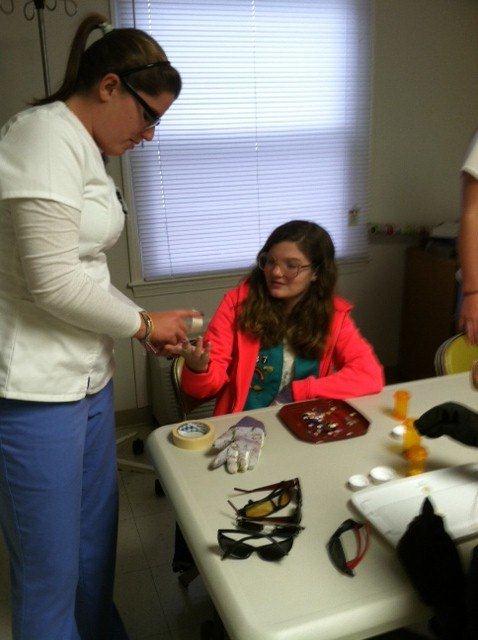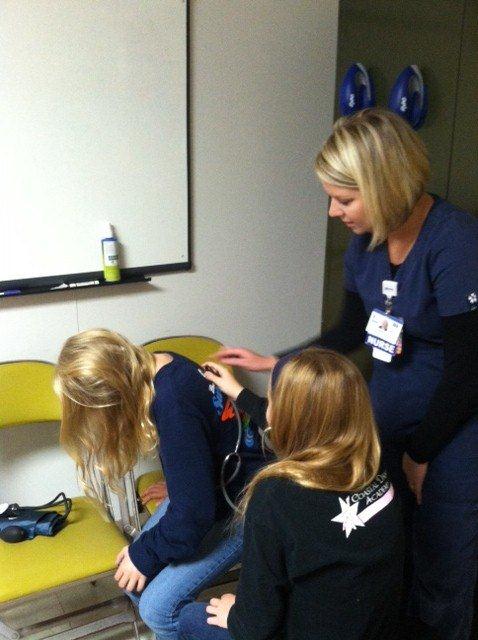 The Margaret H. Rollins School of Nursing, at Beebe Healthcare, is the only hospital-based nursing program in Delaware, and is accredited by The Accreditation Commission for Education in Nursing (ACEN), formerly NLNAC.  The diploma in Professional Nursing is awarded at the completion of the curriculum, qualifying graduates to be eligible for National Council of State Boards of Nursing NCLEX examination, leading to licensure.  Beebe graduates consistently have high NCLEX pass rates.
Beebe Healthcare is a not-for-profit community healthcare system with a charitable mission to encourage healthy living, prevent illness, and restore optimal health for the people residing, working, or visiting in the communities we serve. It offers services throughout Southern Delaware including a 210-licensed-bed hospital, a cancer center, and outpatient facilities at multiple sites providing walk-in care, lab, imaging, and physical rehab services.  For more information, please visit us online at www.beebehealthcare.org.