Beebe Medical Center Names Jeannie Briley-Wallo to the new Position of Director of Patient Experience
Submitted by
beebemed.org
on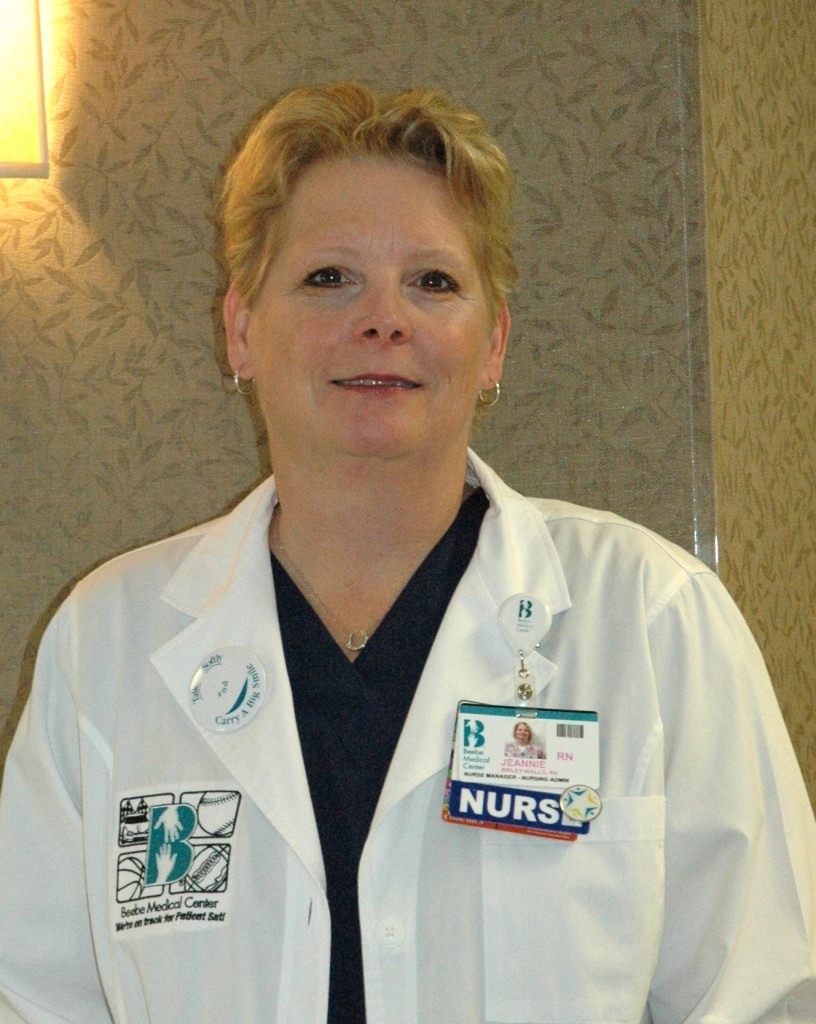 Jeannie Briley-Wallo, RN, has been named to the new position of Director of Patient Experience
Beebe Medical Center has promoted Nurse Manager Jeannie Briley-Wallo, RN, to the position of Director of Patient Experience. In her new role, Jeannie will design processes, educate staff, and support leadership in the management of exceptional customer service at all Beebe facilities and offices in Sussex County. She will focus on achieving a consistently positive experience for all who obtain health care services at Beebe.
Jeannie reports to Paul Minnick, RN, MSN, NEA-BC, Executive Vice President and Chief Operating Officer. She will report to the Vice President of Patient Care Services, once that position is filled. It was vacated earlier this year when Paul Minnick was promoted to his current position. Jeannie has served in nursing management roles at Beebe Medical Center for the past 15 years, first as a Nursing Supervisor, and for the last five years as a Nurse Manager of Staffing.
"I'm looking forward to spending more time interacting with patients," Jeannie says. "In my supervisory positions, I had moved further away from the bedside than I would have liked. Now, I will be working closely with patients and making a real difference in their hospital experience. Lewes is my home and I want people to know what a wonderful place this is."
Jeannie is a Lewes native, and a "Beebe Baby." She graduated from Cape Henlopen High School, earned her nursing degree from Beebe School of Nursing, and is now working on completing her Master of Science Degree in Nursing from the University of Delaware.
She began working as a nurse at Beebe Medical Center in 1993, first in the Critical Care unit and then in Cardiac Rehabilitation. In 1998, she became a Nursing Supervisor and oversaw patient care and staffing in several units of the hospital. Over the years, she has been called upon to meet with the families of patients and to brief them on the patients' condition. Many people in the community can speak of her empathy and professionalism.
"I am pleased to announce that Jeannie has accepted this important role," Paul Minnick says. "She puts the patient first in every situation. She is committed to making sure that our patients receive quality care and that their concerns, and those of their families, are addressed. She has strong problem-solving and creative thinking skills and is not afraid to take responsibility. I am glad that she is on our team."
Beebe Medical Center is a not-for-profit community medical center with a charitable mission to encourage healthy living, prevent illness, and restore optimal health with the people residing, working, or visiting in the communities we serve. For more information, please visit us online at www.beebemed.org