Local Girl Scout Troop Presents Birthday Gift to Newborn Girl at Beebe Healthcare
A Lewes-area Girl Scout Troop celebrated a newborn girl at Beebe Healthcare in honor of Girl Scout Founder Juliette Low's birthday.
On Friday, October 31, Deni Matz, troop leader of Girl Scout Troop 35, presented an overflowing basket of love to Adeline McCorkle and John Schrock, parents of Raelynn Schrock, who was born at 2:31 p.m. on Low's birthday.
The gift was part of a birthday patch the Girl Scouts were working on, said Matz. The girls collected baby items, including onesies, bibs, and dolls for the newborn. They also each wrote notes to the newborn, welcoming her to the world.
"We are very thankful to the Girl Scouts for this amazing gift," said John Scrock, father of Raelynn. "This gives her a great start in life."
"Beebe Healthcare is happy to partner with the Girl Scouts on this birthday patch and on future service projects," said Bridget Buckaloo, MSN, RNC-OB, executive director of Women's Health at Beebe. "We were excited to help present this amazing gift to a newborn girl."
McCorkle and Schrock live in Dagsboro with their four children.
Girl Scout Troop 35 represents third-, fourth-, and fifth-grade girls from the Milton, Lewes, and Rehoboth Beach areas. For more information on the Troop or to become a member, contact Matz at (302) 841-7194.
Beebe Healthcare is a not-for-profit community healthcare system with a charitable mission to encourage healthy living, prevent illness, and restore optimal health for the people residing, working, or visiting in the communities we serve. It offers services throughout Southern Delaware including a 210-licensed-bed hospital, a cancer center, and outpatient facilities at multiple sites providing walk-in care, lab, imaging, and physical rehab services.  For more information, please visit us online at www.beebehealthcare.org.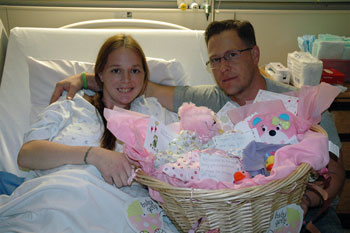 Adeline McCorkle and John Schrock of Dagsboro accept a gift basket from Girl Scout Troop 35 in honor of their daughter, Raelynn Schrock.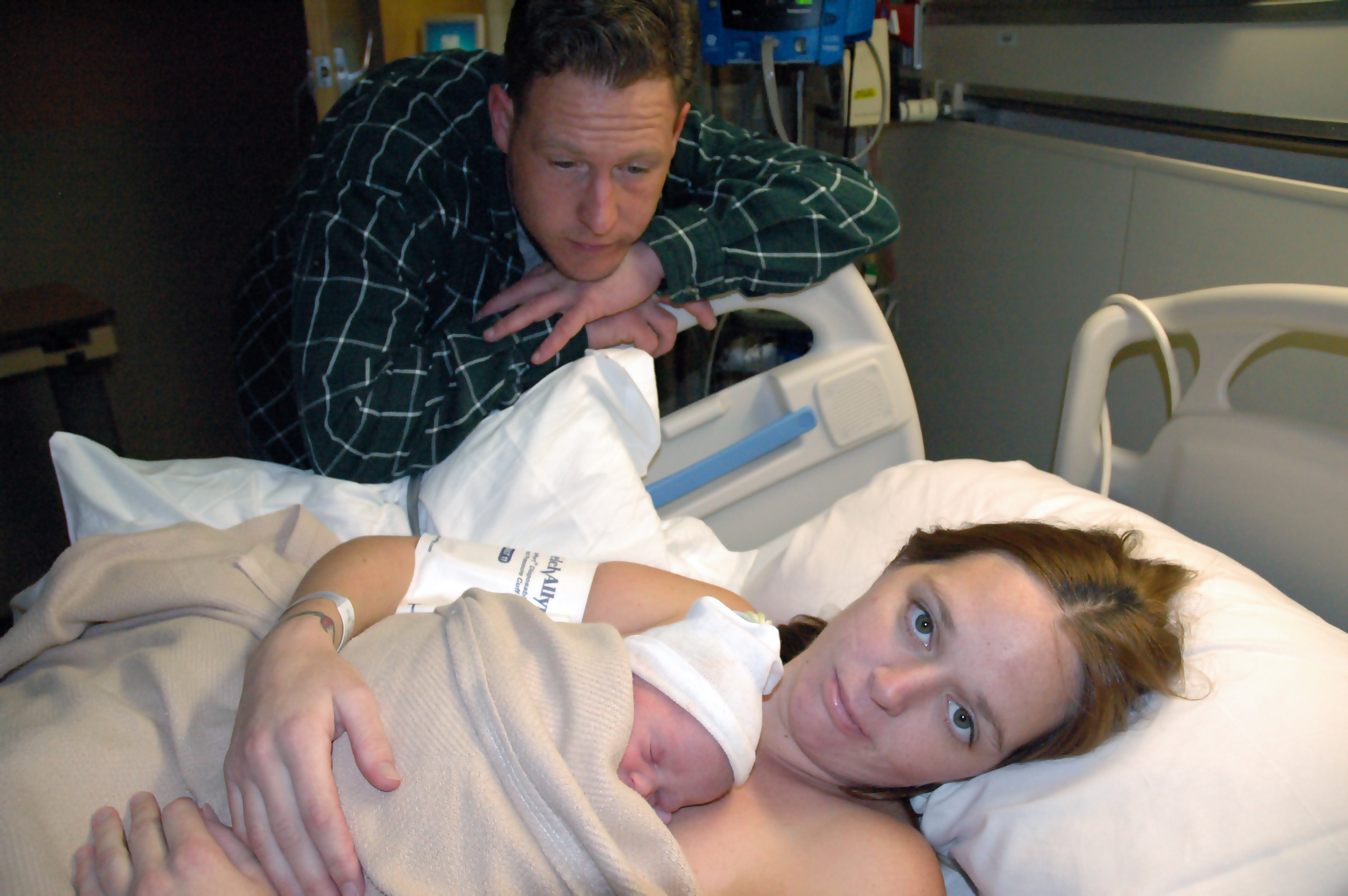 Adeline McCorkle and John Schrock welcome baby Raelynn to the world at Beebe Healthcare in Lewes.