Fall 2019 - Harvest - edition of the Beacon
---
Letter from the Editor
Fall into Healthy Habits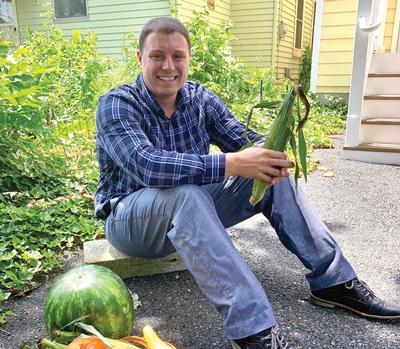 When most people hear "harvest," many images come to mind: a farmer with a robust offering of fruits and vegetables at the roadside stand; family and friends gathered around a table; or a memory of picking fresh strawberries, apples, or peaches at one of Sussex County's many farms.
What stood out to me during the creation of this issue was the reminder that so many wonderful, healthy foods come from the harvest – and that many fresh, nurturing options are grown right in our backyard. For too many of our neighbors, this kind of nourishment is not an option. Creating this issue, we felt inspired while watching the selfless work of volunteers and public servants who work day and night to help provide for the needy.
This fall Beacon will provide plenty of helpful insights on how to eat healthy, find nutritious options, and get your feet moving. More importantly, I hope it will encourage you to give back to the community like it did me. There are many wonderful ways to give, but something that radiation oncologist Andrejs Strauss, MD, said to me really stood out: "You can donate money to organizations with no idea or control over how it will be spent. Or you can donate goods to the Beebe Food Prescription Program and the Beebe Medical Foundation and know exactly where those donations will end up."
Enjoy reading and please remember to give back.
Take Care,
Ryan Marshall
Public Relations, Content Coordinator, Executive Editor, Beacon
---
Highlights from the Issue
A Happy Microbiome = A Happy Body: Learn how probiotics and fermented foods can keep your belly and gut happy and healthy with Dr. Uday Jani and Health Coach Rita Williams. Read more.
1 Food for a Healthier Tomorrow: Hear from Beebe care providers about the one food they would recommend to improve your health today. Learn more.
Q&A with Oncology Dietitian Kim Westcott: Clean Eating - Is it just hype? Read more.
Feeding Our Community: Many neighbors in our community struggle with food insecurity, meaning they do not know when they will be able to afford or eat their next meal. The stress of this next meal can affect many aspects of life, both mentally and physically. Read more.
---
Recipe Cards
Delicata Squash with Wild Rice Recipe Card
---
Start the Conversation