Margaret H. Rollins School of Nursing at Beebe Healthcare is a diploma nursing program located in Lewes, DE. Since its inception in 1921, the School has held a strong tradition of academic excellence and extensive clinical experience in providing quality nursing education.
BABYSITTER COURSE 2023
Margaret H. Rollins School of Nursing is offering two different sessions of its Babysitter Course in 2023. This class is available for kids ages 12-15 at a cost of $50 per person. Class size is limited, and seats are based on date of payment received, so please register as soon as possible. Lesson topics include:
Characteristics and qualities of a good sitter
Child development and age-appropriate activities
Safe home practices
First-Aid and CPR training
For this one day course, your child may attend either:
June 27, 2023 from 9:00 a.m. to 3:00 p.m., OR
July 17, 2023, from 9:00 a.m. to 3:00 p.m.
To register, please call 302-645-3251 to pay over the phone. After payment is made, please send the registration form to [email protected]. Please specify which course your child will attend on the registration flyer.
Classes are held at the Margaret H. Rollins School of Nursing, located directly behind Beebe Healthcare's Emergency Department at 420 Market Street in Lewes. Please bring your own lunch, snacks, and drinks, and utilize the cul-de-sac in front of the school for drop-off/pick-up. Drop-off begins at 8:30 a.m.
---
Celebrating the Margaret H. Rollins School of Nursing 100th Anniversary and Third Floor Opening
Interested families and students can view the Live Stream of the Margaret H. Rollins School of Nursing 100th Anniversary Celebration and the reveal and opening of the brand new third floor of the school.
---
Take a Virtual Tour of the School of Nursing
In traditional fall fashion, the Margaret H. Rollins School of Nursing looks forward to welcoming prospective students and their families onto the Beebe Healthcare campus to explore our state-of-the-art nursing school, as well as the beautiful community of Lewes. Unfortunately, this year, things are a bit different. Since our goal is to keep our community safe, we welcome all prospective students to enjoy this Virtual Open House video! Please feel free to contact the School of Nursing office for any questions regarding application or for more information about our program at 302-645-3251.
---
Academic Excellence Scholarship- Deadline April 15th
---
School of Nursing Information
---
Meeting the Needs of Students
To meet the need for increased numbers of Registered Nurses, the School of Nursing embarked on an extensive building and renovation project. This enabled class enrollment to double in size and provides the latest in technological and academic instructional methods.
---
Our Program Outcomes
The Margaret H. Rollins School of Nursing has rigorous credentials and aims to have:
Graduates' pass rate for NCLEX-RN licensure examination at 80% or higher.
60% of students will graduate on time.
100% of graduates who are eligible and seeking employment in nursing obtain a position within 1 year of graduation.
80% of graduates pursue higher education within 1 year of program completion.
---
ADDITIONAL RESOURCES
---
Accreditation & Awards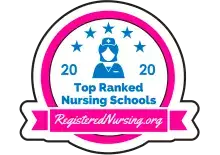 Top Ranked Nursing School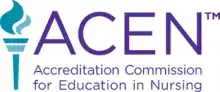 Accreditation Commission for Education in Nursing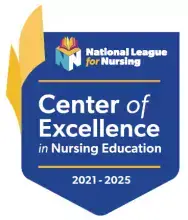 National League for Nursing Center of Excellence in Nursing Education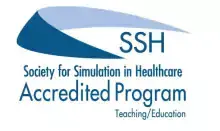 ---