Learn about the high school and college students taking on healthcare Information Systems internships at Beebe Healthcare. This is a collaborative program with Delaware Technical Community College and Cape Henlopen High School. Beebe Healthcare is proud to support the community, including our teens, young adults, and second career adult populations who may be interested in joining the Beebe Information Systems team in the future! #techrules #healthIT
Meet Our Interns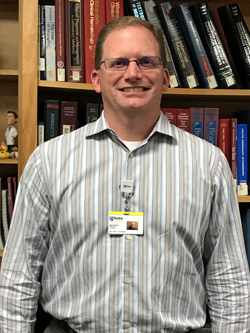 Q&A with Scott Schenck, 45, Lewes resident, Delaware Technical Community College student getting his computer network engineer (CNE) associate's degree.
Q: How did you find out about the internship program at Beebe?
A: During our final semester we are to complete a 10-12 week internship. When I started inquiring about availability, I found out that Beebe was just starting to offer an internship. I thought it would be a great opportunity to take what I had learned in the classroom and see how it all works in the real world.
Q: What was the internship experience like?
A: Beebe offered a great snapshot-level view of what networking looks like here in Sussex County. For the first several weeks, I received an overview of all the areas of Information Systems at Beebe. The rest of the time, I was able to work directly with the network operations team.
Q: What surprises did you have during the internship?
A: I was surprised to find out the vast number of people that interact with the network. It is much more far-reaching than I expected. You think that the Information Systems department here in Sussex would be small, but it is very large and based all over the county.
Q: What was your final takeway from the internship?
A: I realized there may be more job opportunities than I previously thought. There are many remote opportunities that I didn't consider during my schooling that I now would be open to based on my internship experience.
Q: What are your next steps?
A: Once I complete the associate's degree, I plan to look for part-time employment and continue my education.
Best of luck Scott in all your future endeavors!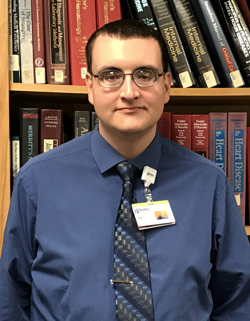 Q&A with Joe Ruggeri, 22, Long Neck resident, Delaware Technical Community College student receiving Computer Information Systems (CIS) associate's degree.
Q: What was the best part of your 10-week internship at Beebe?
A: It was great to see all the applications used. In computer information systems classes, we focused on specific applications and generally looked at them one at a time. At Beebe, I was able to see how all the applications worked together to get the whole picture of how they worked in both the front-end and the back-end.
Q: What was surprising to you about your internship?
A: I thought it was great that everyone at Beebe seems like a big family. Everyone was very nice and helpful. Any time I had a question, they would find the person to answer it. Everyone worked really well together.
Q: In what ways did the internship serve as an asset to your overall education?
A: Being able to see how an Information Systems team manages 30 to 40 applications that need to work all at one time and communicate with each other was eye-opening. It was very interesting to find out about links that allow unrelated applications to communicate with each other. This is something I would never have witnessed in a classroom setting.
Q: What are your next steps?
A: I plan to start looking for job opportunities and then continue my education to get a bachelor's degree.
Best of luck Joe in your future endeavors!
If you are interested in interning at Beebe Healthcare, talk to your school's academic advisor or call (302) 645-3650.